To millions awaiting news of Nokia's obituary, the Finnish company decisively proved today that it was neither dead nor dying with the launch of Asha 501, a cheap smartphone for the Indian market.
Asha 501 is built not on Google's Android nor on Windows, but on Nokia's proprietary Asha software platform. Good move!
At first glance, Asha 501 looks like a decent device that will fulfill the desire of millions of poor Indians for a cheap but a quality smartphone from a leading brand.
Although the sheen of the Nokia brand has dimmed elsewhere, it's still shining in India.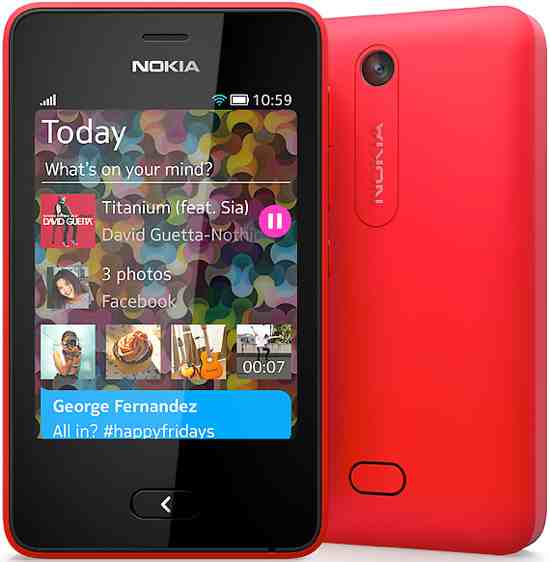 Validates Sub $100 Market
Cheap smartphones are not a new phenomenon.
A few years back, an Indian friend in NYC proudly brandished an iPhone knockoff he'd picked up in China for $99.
Even in India, Chinese and Indian vendors are peddling smartphones for as low as $65. Samsung is said to offer a smartphone for $110.
Nokia's entry into the sub-$100 segment validates that there's a strong unfulfilled market for cheap and good quality smartphones.
Plus, the move is a big gamble for Nokia which is tottering against the onslaught of iPhone and Android devices in North America and presumably in Europe too.
Unlike a no-name Chinese $50 or $60 smartphone, Nokia cannot afford to put out a shoddy product.
Still, we will wait for the first reliable reviews of Asha 501 before singing halleluiah to Nokia's new smartphone.
Asha 501 is slated to be on the market in June in India and several other countries.
Great Potential
India is a dirt poor country where countless people live on the margins of existence.
But even poor people aspire for the good things of life when they see the fortunate others playing with fancy toys that can play music, video, games and also make "missed" calls. 😉
To these millions, an iPhone 5 or Samsung Galaxy S4 costing an obscene $650 or higher (Rs 35,000 plus) is not the answer.
Asha 501 (costing $99, about Rs-5,500), from a leading brand like Nokia, is the right solution.
Smartphone penetration in India is pitiful, a mere 3%.
So India is ripe for a vendor willing to offer a smartphone at a low and affordable price to the teeming masses.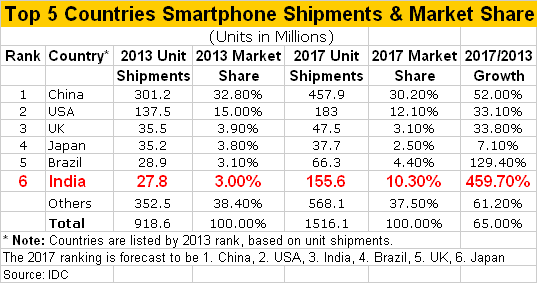 Specifications
Let's be clear at the outset that Asha 501 is not going to come with any of the fancy features of the Samsung Galaxy S4 or iPhone 5 like a 13-megapixel camera, iTunes integration, Smart Scroll etc.
But Asha 501 offers enough nice features to get millions of India to jettison their old feature phones for touchscreen smartphones.
Weighing 98 grams, Asha 501 is a 3-inch touchscreen device with a 3.2 megapixel rear camera that supports both still and video. The glass and plastic phone is 12.1mm thick and comes with 4GB of storage (expandable to 32GB), Bluetooth, USB 2 and Nokia's Xpress Browser. It supports single or dual microSIM cards, 2G connectivity and has a talk-time of 17-hours.
To pander to the Indian craze for garish colors, Asha 501 is available in Bright Red, Bright Green, Cyan, Yellow besides the sedate Black and White.
Asha platform is built on the mobile operating system technology that Nokia acquired in 2012 by buying the Norwegian firm Smarterphone.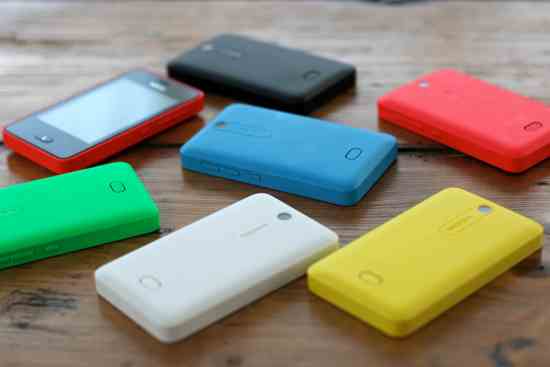 Decent Apps
Just because a smartphone costs $99 does not mean that users have to be deprived of the popular apps.
CNN, eBuddy, ESPN, Facebook, Foursquare, Line, LinkedIn, Nimbuzz, Pictelligent, The Weather Channel, Twitter, WeChat, World of Red Bull and games from Electronic Arts, Gameloft, Indiagames, Namco-Bandai and Reliance Games are said to be some of the apps that are already available for Asha 501 or in development.
Plus, as the phone moves into people's hands and gains popularity app developers are bound to follow.
In the Box
Here's what you can expect in the box when you fork out $99:
Asha 501 smartphone Nokia Charger AC-11, Removable Battery BL-4U 1200 mAh, Stereo Headset WH-108 and 4 GB microSD Card
Big Dreams
Nokia has grand ambitions for the Asha smartphones.
It expects to sell 100 million of them over the coming years, beginning with the Nokia Asha 501.