The box office zombies made mincemeat out of the Saif Ali Khan production Go Goa Gone.
The film, touted as India's first with a zombies theme, did miserably at the U.S. box office.
Go Goa Gone notched up a mere $170,044 in its opening weekend (May 10-13, 2013).
Reports from India suggest the film did not have a good opening in Mera Bharat Mahaan too.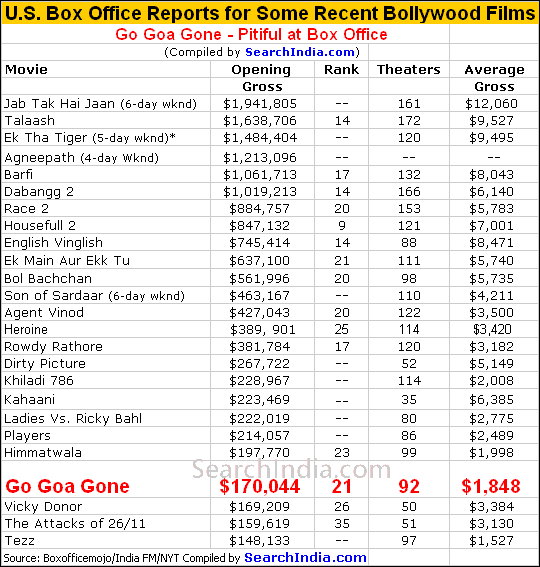 Related Stories