(Background: U.S. President Barack Obama meets new Chinese President Xi Jinping on Friday, June 7 at Palm Springs in Southern California. Main item on Obama's agenda is Chinese Cyber-Attacks on U.S. interests or what I call Cyber-Terrorism)
Modern terrorists come in many guises.
Osama bin Laden is merely one of many terrorist avatars.
Among the deadliest of modern terrorists are Chinese cyber-hackers, who now terrorize American banks, businesses, government departments and military establishments through cyber-attacks with impunity.
Just because the Chinese cyber-hacker does not sport a long beard, don a dirty tunic or have four wives, he's no less a dangerous terrorist than Osama or Al Qaeda.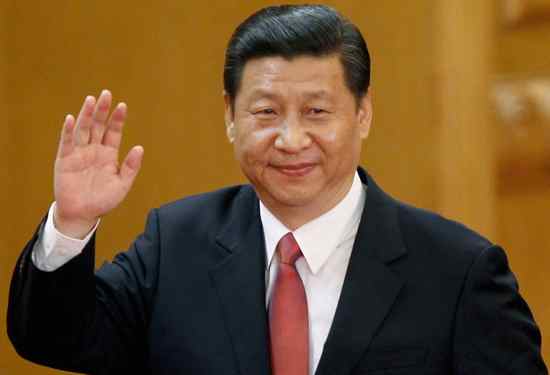 Xin Jinping – Leader of Cyber-Terrorist Nation China
(Picture courtesy: Telegraph)
Chinese Cyber-Hackers – Terrorists
America may be unwilling to say it openly, but this American writer will do so – Chinese cyber-attackers are nothing but terrorists out to wreak havoc.
Chinese cyber-attackers are relentless, ruthless cyber-terrorists determined to rain destruction on diverse nations from their distant perches afar.
Not unlike the late Osama bin Laden and his Al Qaeda cohorts plotting attacks from their caves in Afghanistan.
America, India, UK and countless other countries have been savagely attacked by Chinese hackers who plant viruses and malware, steal whatever intellectual property they can lay their hands on and have now started outsourcing themselves for hire a la mercenaries.
Hired guns of yesterday have given way to hired cyber-attackers of today.
Attacking & Stealing U.S. Weapons
China is building its prowess by global theft and aggressive cyber-attacks while the rest of the world watches in mute horror.
Even U.S., supposedly the world's most powerful nation in a unipolar world, seems powerless to stop Chinese cyber-attackers, who are often part of the China's military apparatus.
According to a recent Washington Post article, Chinese hackers have launched cyber-attacks to obtain data on 40 top-secret Pentagon weapons programs, including highly sensitive weapons like the F-35 Joint Strike Fighter.
The Washington Post article (of May 27, 2013) said:
Designs for many of the nation's most sensitive advanced weapons systems have been compromised by Chinese hackers, according to a report prepared for the Pentagon and to officials from government and the defense industry.

Among more than two dozen major weapons systems whose designs were breached were programs critical to U.S. missile defenses and combat aircraft and ships, according to a previously undisclosed section of a confidential report prepared for Pentagon leaders by the Defense Science Board.
Compromised weapon designs include PAC-3 Patriot missiles, F/A-18 fighter jet, the V-22 Osprey, the Black Hawk helicopter, THAAD (Terminal High Altitude Area Defense) anti-ballistic missile defense system, Navy's Littoral Combat Ship and Aegis ballistic-missile defense system, and the $1.4 trillion F-35 Joint Strike Fighter.
In a highly networked, computerized nation like America, Cyber-Terrorism is deadlier than a bunch of Egyptian and Saudi low-lifes with box-cutters boarding a commercial airline.
Independent defense experts like Mark Stokes, executive director of the Project 2049 Institute, consider the scale and impact of Chinese attacks on U.S. military contractors, sub-contracts and Defense Department and the resulting compromised weapons as "staggering" and "breathtaking."
In a recent Pentagon briefing, U.S. Deputy Assistant Secretary of Defense for East Asia David Helvey did not mince words and going for the jugular, attacked the Chinese People's Liberation Army:
In 2012, numerous computer systems around the world, including those owned by the United States government, continued to be targeted for intrusions, some of which appear to be attributable directly to the [Chinese] government and military organizations.
If the Chinese know the design intricacies of our military weapons, aren't they obviously better placed to both defend themselves and attack us.
And think of the tens of billions the Chinese are saving in development costs, not to forget the time-savings.
Obama – Effete President
Sometimes I wonder if President Barack Obama has a pair of balls.
Or just one.
Or none.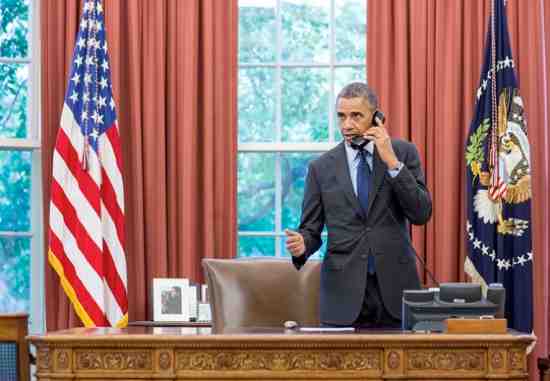 Say what you want of George W.Bush and Dick Cheney, they were men of action.
Right or wrong, the Bush-Cheney team would sound the military bugle and send in the troops.
Our current pusillanimous President makes me almost long for the days of Bush-Cheney!
Despite countless attacks on U.S. government, military and business interests, Obama still refuses to call the Chinese government to account in any serious way.
Are massive borrowings from China coming in the way of a sane U.S. policy vis-a-vis the cyber-terrorists?
Barack Obama is meeting Chinese President Xi Jinping at Palm Springs (California) on Friday, June 7, 2013 and I pray he delivers a strong message to Jinping – Enough is Enough, that's what I want to hear Obama tell Jinping.
Media reports suggest the top item on Obama's agenda in his meeting with the Chinese leader is the cyber-attacks.
Can't come a day sooner!
China – New Form of Nation State
Most modern nation-states are built on the Protestant ethic of hard work, colonialism or neo-colonialism, trade, possession of valuable resources like oil and iron ore,  entrepreneurship and even tourism (in the case of small nations like Maldives, Mauritius, Bahamas, Macau etc).
But modern China rests on a different foundation – Wholesale theft of intellectual property via relentless cyber-attacks and brutal suppression of internal dissent.
The butchers of Tiananmen Square have merely moved their terrorist infrastructure to a new arena – the Internet.
External cyber-attacks and internal repression are the twin pillars of modern China.
Hacking – Official Chinese Policy
Several media accounts make it clear that hacking from China is not the work of a 19-year-old Lee, Teng, Ping, Pong or Zang working out of dad's basement or a college dorm room.
Cyber-attacks from China are official state-sanctioned policy of terrorism meticulously plotted and ruthlessly implemented by the Chinese military and its proxies in universities, research institutes and colleges.
Media reports suggest cyber-attack techniques have now become part of the curriculum in several Chinese university programs.
In the last 24 months, as the U.S. public was distracted and getting high on consumerist fancies like iPhone 5, Galaxy S4, Kardashians, Lindsey Lohan, Facebook posts and other trivia, cyber-attacks from China exploded at least five-fold.
Declare China a Terrorist State
The Obama administration must stop pussyfooting and declare China a terrorist state.
In the new world, terrorism does not emerge merely from a Kalashnikov rifle, an improvised explosive device or a cheap bomb planted in a pressure cooker by a Chechen zombie.
Terrorism in 2013 starts with 10-fingers poised malevolently over a keyboard.
And no set of fingers today strike as much terror among U.S. banks, defense companies and the White House as groups of Chinese hackers, working mostly from cities along the Eastern seaboard of China.
U.S. Must Retaliate
Time for talk and diplomacy with China on cyber-terrorism is long over.
China is a nation of bullies, and like any bully not amenable to reason.
Merely setting up a U.S. Cyber-Command is not enough.
America must embrace both preemptive and retaliatory cyber strategies in dealing with China.
If America can infect Iranian computers with deadly viruses and screw up their nuclear program why can't we do the same to Chinese computers and servers.
If China proves to be intractable, U.S. must seriously consider expanding financial and military aid to Chinese dissident groups and promoting instability among the ethic groups there.
Military Partnership with India
America must forge a cyber-partnership with India to battle the relentless Chinese global computer incursions.
India faces the same daily threat from Chinese cyber-terrorists that American businesses of all sizes encounter.
India has a vast army of software engineers that the U.S. can tap to establish both a defensive and offensive cyber-command infrastructure in South Asia to tackle Chinese cyber-terrorists.
The U.S. must also set up a military base in India and leverage India's aviation and software infrastructure to jointly build advanced software for weapon systems like F-22 Raptor and F-35 fighter aircraft and Virginia submarines.
Ultimately, U.S. must contain Chinese terrorists by encircling China with the assistance of Japan, South Korea, India and friendly Central Asian states.
If the U.S. fails to act soon, it won't be long before Chinese cyber-terrorists escalate their attacks to our power-grids, nuclear reactors and air-traffic control systems.