A new media report by the Guardian and Washington Post newspapers reveals that America's leading technology companies including  Apple, Microsoft, Google, AOL, Microsoft, Facebook, PalTalk, YouTube and Skype have completely violated the trust hundreds of millions of Americans have reposed in these technology companies.
Of the nine companies that are part of PRISM, the three main culprits are Microsoft, Google and Yahoo.
For several years now, under a top-secret program called PRISM these technology companies have allowed the National Security Agency, the FBI and their partners to directly access its servers.
The U.S. government has provided immunity to these tech companies from all lawsuits for their participation in the spying operations.
PRISM was made possible because of the Patriot Act passed by Congress in 2001 during George W. Bush's first term and extended in 2011.
What Does Direct Access Mean?
Direct access to servers of Apple, Microsoft, Google etc means that NSA and FBI do not need to get special court orders under FISA or ask the technology companies each time they need some information because they now have real-time access to the data.
Any information the NSA or FBI want on Americans is literally at the tip of their fingertips i.e. keyboards.
No warrants or court orders required.
A high-level U.S. intelligence official leaked details of PRISM to both the Guardian and Washington Post and provided them with a bunch of PowerPoint slides.
Here are a few of the slides used by the NSA to train its intelligence agents: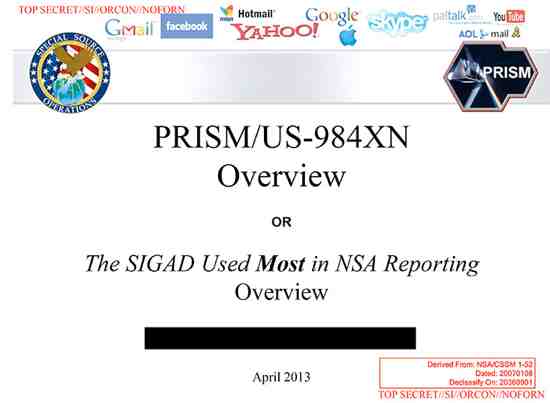 All Slides:  Courtesy of Washington Post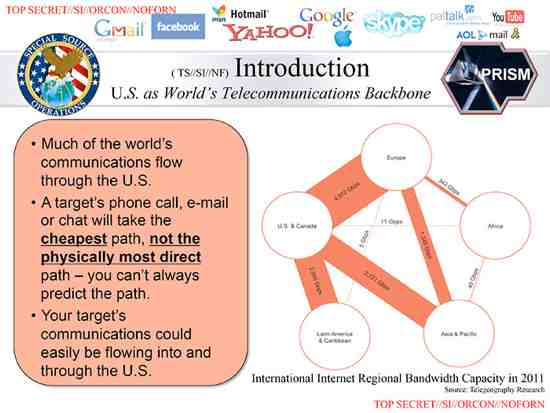 Background to NSA PRISM Spying Program on Americans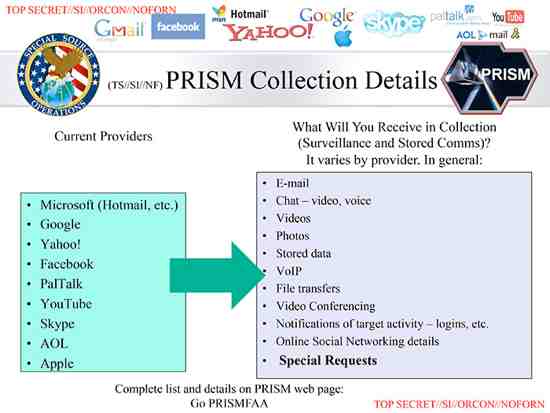 Technology Companies Involved in NSA PRISM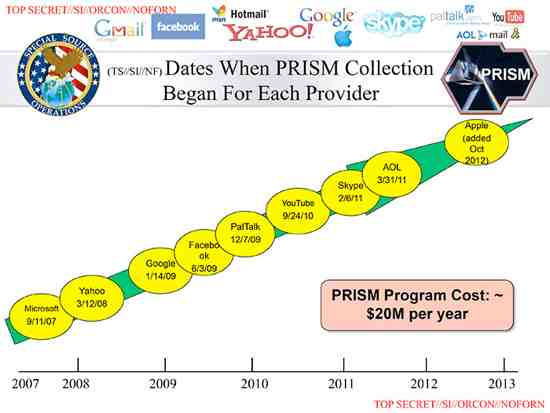 When Did Google, Facebook, Apple etc Join NSA PRISM Spying Program?
PRISM program was launched under President George W. Bush in 2007 and continued with full support by his successor Barack Obama.
As with all things involving spying programs, what comes out is invariably the tip of the iceberg.
Why are Tech Companies Complying?
American technology companies like Apple, Microsoft, Google, YouTube and Yahoo are complying with NSA and FBI directives and conniving with the government agencies for two reasons.
First, technology companies want to cozy up to the government for their vested interests (protection against patent trolls, repatriating foreign cash holdings back to the U.S. without paying tax etc).
Second, the leadership of these technology companies have no spine and will toady up to anyone who barks out an order.
Bottom Line
Every day hundreds of millions of Americans are being snooped on by the National Security Agency, the FBI and their associate agencies.
Americans must be aware that anything they talk over the phone, e-mail, browse or store online is being played around with by America's intelligence agencies under the excuse of protecting Americans.
Are we Americans living in the United States of America or United States of China?
Related Posts: