O, willful ignorants!

Do you not see the future?

Do you not grasp the splendor of my creation?

The necessity?
– Bertrand Zobrist in Dan Brown's new thriller Inferno
Chutiyas a.k.a. Indians have two great destructive passions – Ferocious breeding and watching crappy Bollywood movies.
Rabbits, dogs, cats, rats, bats, maggots, I doubt there's a species anywhere on this planet that drops a litter at the rate Indians do.
Indians seem to think they were born to breed! 🙁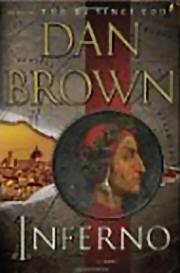 Visit any Indian city, town or village and all you see is people, people, and more people.
Sitting on their haunches, standing at street corners, peeing against the nearest wall, gathering in front of tea/cigarette stores, lining up in front of movie theaters, rushing to an accident site, ad nauseam.
1.3 billion of these maggots, at last count!
A depressing sea of humanity weighing down on Earth's finite resources.
If you dolts are wondering what Indians' breeding has to do with Dan Brown's latest thriller Inferno, let me assure you that the Earth's overpopulation (to which Indians have contributed in a big way) is the central focus of the popular author's latest novel.
And I strongly approve of Bertrand Zobrist's actions, unorthodox though they may be!
You'll realize what I mean when (and if) you get to the end of the book.
Good, Fast Ride
Events in Inferno happen over a two or three day period and take the reader through the streets, palaces and churches of Florence, Venice and Istanbul.
Yes, Harvard Professor Robert Langdon is very much a central presence.
After all, what's the purpose in visiting Florence, Venice or Istanbul without Robert to help you decipher the meaning of esoteric symbols, complex writing and obscure etchings, and explain the historical personalities and the grand edifices they built.
What Sherlock Holmes was to Arthur Conan Doyle, Robert Langdon is to Dan Brown!
Deciphering mysteries with the aid of small clues that would flummox anyone else.
This time, the 13th century Italian poet Dante Alighieri's great poem Divine Comedy is the historical framework within which the story is set.
Even the title of the book, Inferno, flows from one of the three sections of in Dante's timeless poem. The other two were Purgatorio and Paradiso.
Nice Twists
Inferno makes for a fine read, leading us through the palaces of Florence, Vasari's paintings and statues, a close look at Dante's death mask, fast boat rides in Venice, the doge's tomb and the denouement in the teeming city of Istanbul.
Fasten your seat belt. Because this is one helluva ride from one chaotic, exciting event to another.
Just when you think you've got a handle on the fast-paced events, author Dan Brown yanks the carpet from under your feet.
There are several twists to keep you from guessing at what's really happening.
Inferno is well-written and I greatly enjoyed the novel.
SearchIndia.com strongly recommends Inferno to all lovers of thrillers.
Every U.S. library has Inferno.
Reserve your copy today.