Forget low-cost Indian computing duds like Simputer and Aakash.
Meet CuBox-i, a new low-cost computer starting at $45 that has no hope of success in the mass market.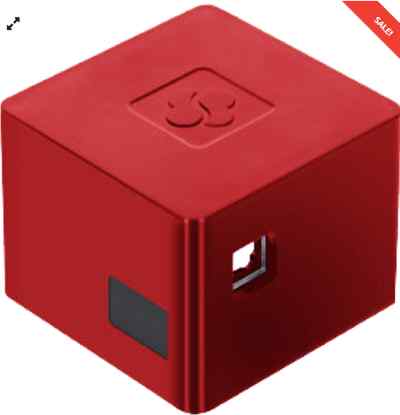 CuBox-i Features
CuBox-i is a line of four small form factor computers from SolidRun, an Israeli startup.
The computers are powered by Arm processors and run on Google's Android Jelly Bean (4.2.2) software or Linux
The entry-level $45 CuBox-i1 model comes with 512MB RAM and a single processor.
It's a compact, cute-looking device with dimensions of 5.5 x 5.5 x 4.2 cm.
But as our Bollywood actresses have proved time and again, looks are not everything in life.
Performance matters too – 512MB of RAM and a uni-processor computer are not much and will surely leave a lot of users  disappointed.
CuBox-i comes in two colors – red and black.
All CuBox-i models include Ethernet, two USB 2 and HDMI 1080p slots.
WiFi 11n/BlueTooth is an option in the lower-end CuBox-i1 and CuBox-i2 models but standard in the two higher-end models.
CuBox-i1 is designed to boot from the microSD card containing Android Jelly Bean or Linux.
Take a deko at the CuBox-i design: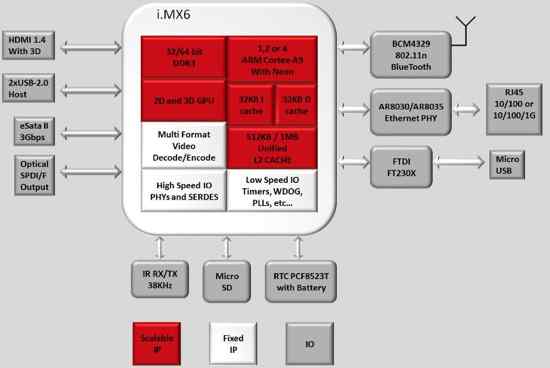 Barebones Box
But the $45 entry-level CuBox-i1 is a barebones computer that'll require users to buy a bunch of other components before they can get it running.
You'll have to get a power supply, monitor, keyboard, mouse, WiFi/Bluetooth chip and microSD card.
My estimate is that you'll be spending a total of $175 before you can start surfing the web or shooting off an e-mail to your buddy Munna in Noida.
If you include the $18 shipping fee, the price approaches $200 for an underpowered PC.
I am not impressed and see the device as dead on arrival with the masses.
CuBox-i debuts at a time when handheld devices like smartphones and tablets are gaining ground with consumers and sales of PCs are slowing.
Chinese manufacturers are already flooding Asian markets with smartphones costing less than $100.
Other than some hobbyist types, I don't see a mass market for the CuBox-i range of mini computers.
But there could be other uses for the CuBox-i inside set-top boxes, gaming consoles or DVRs (digital video recorders).
SolidRun's CTO Rabeeh Khoury says:
Given the open source SDK and tons of available software packages, our computers can be used in a huge range of scenarios limited only by your imagination; ranging from embedded, multimedia, education, cloud client, HMI and many other fields, as well as all the fun projects you always dreamed of. Everyone can take these computers to their own playground and build their special projects with it. It can be an excellent learning experience too.
Let's see where SolidRun takes the CuBox-i.
But I won't be surprised if it bites the dust.