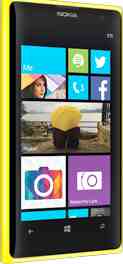 A smartphone or tablet is only as good as the ecosystem that extends, supports and nurtures the device.
Apple is blessed not merely because a lot of fans stand in line to get the latest iPhone but also because there's a huge ecosystem of developers and accessories vendors that flock to the iOS platform.
After iOS, the second choice of developers and accessories vendors is Google's Android mobile platform.
Even you schmucks knew that, didn't you? 😉
So where does Microsoft stand?
Out in the cold.
It seems the majority of potential app developers are showing the cold shoulder to Microsoft's Windows Phone, if you go by the numbers in a recent survey by mobile apps platform Appcelerator.
Of the 804 companies that responded to Appcelerator's survey, 60% belonged to the software and telecom, media and entertainment sectors, 10% to Financial, Law and Professional Services, 9% to Pharma, Healthcare & Life Sciences, 8% to Consumer Services and Retail, 7% to Engineering, Manufacturing and Infrastructure and 6% to Government, Education and Non-profit.
Quite a cross section of companies, right?
Here's how these 804 companies stack up when it comes to interest in building apps for different mobile platforms:
The great tragedy for Microsoft is that a mere 26% are interested in building apps for the moribund Windows Phone.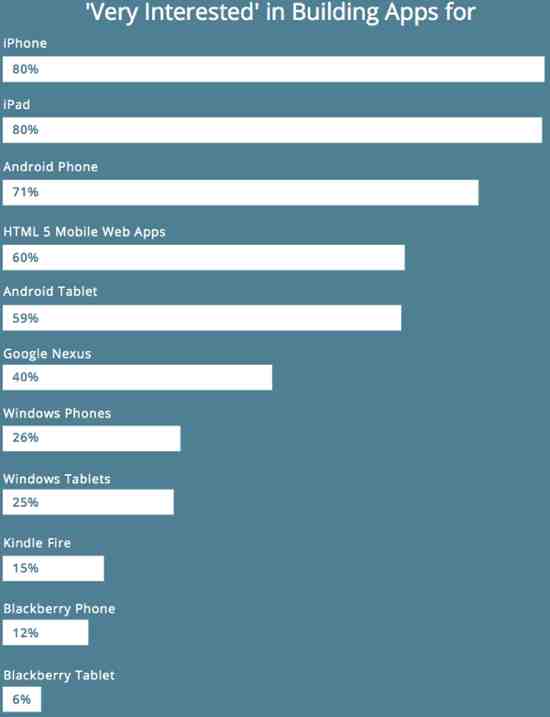 If the above table is not a harbinger of calamity for the Windows Phone platform, I don't know what else is! 🙁
The survey also notes that 80% of respondents are keen on developing apps for the iPhone and iPad.
No surprise given the Apple iOS platform's popularity!
And 71% of respondents are interested in building apps for Android phones. So there's still some hope for the Samsungs of the world that rely on the Android platform.
Again, no surprise here!
Unless Bill Gates jumps back into Microsoft and infuses some new energy into the company a la N.R.Narayana Murthy of Infosys, Microsoft's Windows Phone and Surface tablets are doomed and have no hope of success!