In India, they call it bribing.
In the U.S., they use an euphemism called lobbying.
In the end, it amounts to the same – Spending money on politicians to get your way.
And some of the biggest spenders in Washington DC are tech companies like Microsoft, AT&T, Apple, Google, Verizon, IBM, Facebook, Oracle and Wipro.
Here's how much these prominent tech companies spent in the first three quarters to sway politicians to their side: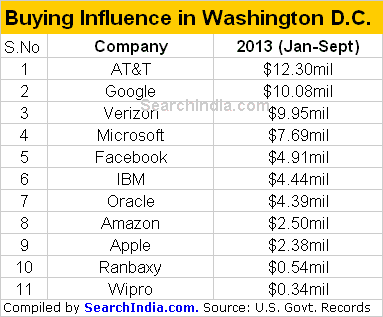 In this era, Money can Buy Everything.