OMG, I can smell the stench from the NYC Indian Consulate although I live 250-miles away.
Every year there's a big scandal in the U.S. media involving senior officials of the NYC Indian consulate and their maid from India.
With the arrest today of NYC Indian Consulate's Deputy Consul General Devyani Khobragade, the proverbial shit has now hit the fan!
This is the third scandal involving a senior official of the NYC Indian Consulate in three years.
A disgusting Hat-Trick, if you ask me!
WTF is India's Ministry of External Affairs doing?
Hey Salman Khurshid, are you sleeping?
Yes, I'm talkin to you!
If the Indians can't get a handle on their Maid in India problem at NYC Indian Consulate, how the hell can these bozos  get a grip on bigger issues like India getting a permanent seat at the United Nations Security Council, Pakistan's support for cross-border terrorism in India, increase in H1B Visas etc.
Here are some of the embarrassing reports involving the Indian Consulate in NYC and their Maids from India:
Maid in India Santosh Bhardwaj vs Prabhu Dayal
Prabhu Dayal – Maid in India Problems
* In June 2011,  NYC Indian Consulate's Consul General Prabhu Dayal's maid Santosh Bhardwaj filed a lawsuit charging him with sexual harassment for demanding a massage from her.
In her complaint, Santosh alleged that in January 2010 Prabhu Dayal asked her for a massage when his wife was in India and daughter was out of the house.
The maid immediately left the room and subsequently left her employer.
The complaint also alleged that Dayal did not pay Santosh Bhardwaj her promised wages, overtime wages and confiscated her passport.
In the suit, the maid Santosh alleged she was paid less than a dollar an hour in violation of state and federal employment laws.
Last I heard of the case, the maid Santosh was seeking unpaid wages, overtime wages and punitive damages.
Maid in India Shanti Gurung vs Neena Malhotra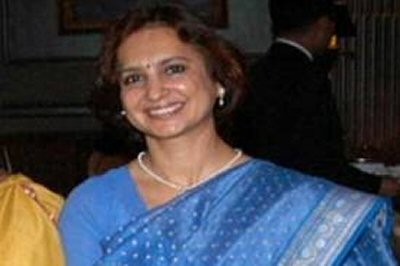 Neena Malhotra – Maid in India Problems
Come 2012, the Maid in India problem cropped up again at the NYC Indian Consulate!
In February 2012, Indian maid Shanti Gurung won a case against Indian Foreign Service officer Neena Malhotra, who served as a Press and Culture Counselor at the NYC Indian Consulate from 2006-2009.
When she came to New York City in 2006, Neena brought Shanti Gurung from India to serve as her house-maid.
Here's an excerpt from U.S. Judge Frank Maas' order in the NYC Indian diplomat Neena Malhotra's case:
Gurung consequently often "went hungry as there were no leftovers to eat." …. The Malhotras also deprived her of rice, a staple of her native diet…. One indication of the privation Gurung was subjected to is the fact that her weight dropped from approximately 147 pounds to less than 84 pounds during the approximately forty months that she was employed by the Malhotras. [p.4]
Maid in India Snares Devyani Khobragade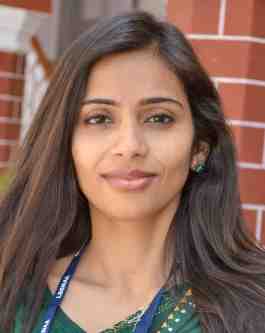 Devyani Khobragade – Maid in India Issues
If you though 2013 would bring relief to the NYC Indian Consulate from its Maid in India problem, you'd be so wrong!
On December 12, 2013, NYC Indian Consulate's Deputy Consul General Devyani Khobragde was arrested over allegations of Visa fraud relating to her maid's A3 Visa application.
The name of Devyani's maid from India has not been disclosed in court documents.
Following Devyani's arrest today, U.S. Attorney for the Southern District of New York Preet Bharara said:
Foreign nationals brought to the United States to serve as domestic workers are entitled to the same protections against exploitation as those afforded to United States citizens. The false statements and fraud alleged to have occurred here were designed to circumvent those protections so that a visa would issue for a domestic worker who was promised far less than a fair wage. This type of fraud on the United States and exploitation of an individual will not be tolerated.
As best as I can remember, Devyani Khoragade is the most senior Indian diplomat arrested in the U.S.
What Will 2014 Bring – More Shame?
I shudder to think what Maid in India cases will crop up at the NYC Indian Consulate in the coming year.
In my not so humble opinion, the NYC Indian Consulate needs serious adult supervision.
More than anything else, the NYC Indian Consulate officials need a manual about treating their Indian maids with decency and in a humanitarian manner.
It's high time the Government of India steps in and ensures the Maid in India problem at the NYC Indian Consulate does not repeat year after year and make India the laughing stock of New York City.
Salman Khurshid, get off your Kursi (chair) and get cracking on the NYC Indian Consulate.