Thank you, Wordsworth!
Little did you know when you penned your famous poem how useful it'd be to my blog post 208 years later.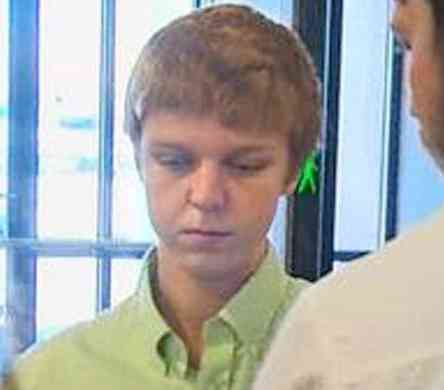 Ethan Couch – Victim of Affluenza
(Photo Courtesy – Independent)
Curse of Affluenza
Ethan Couch, a 16-year-old White Trash kid, in Texas who stole beer, killed four people, paralyzed his friend and later admitted to his guilt of driving crazy drunk (his blood alcohol content was three times the permissible limit)  got essentially a free pass from the U.S. justice system because he's suffering from "affluenza."
Affluenza??
You never heard of the word?
Well, that's because you schmucks are losers who belong to the American rabble – the majority that lives pay check to pay check, the majority that lives in mortal dread of losing its job, the majority that struggles to make ends meet, the majority that lives in fear of bankruptcy because a fall on the ice or slip in the bathtub will put it in financial free fall into the gutter.
If you really want to know, affluenza is an affliction peculiar to extremely wealthy White Trash folks like Ethan Couch.
The biggest symptom of affluenza is that the disease lets White Trash get away with any infraction and any sin because they have far too much money.
By the way, Ethan Couch's punishment for the death, grave injury and agony he inflicted on others through his drunk driving actions was 10-years of probation, and therapy costing half a million dollars a year at an expensive institution in California.
The prosecutors wanted to put Ethan Couch away in prison for 20-years but came back with mud on their face.
Did I tell you justice in American is color blind?
What it means is that as long as the color of your skin is White and the wad of bills your parents have is thick then justice will turn a nelson's eye to anything you might be inclined to do.
By the way, what did the young, innocent, 17-year-old Black kid Trayvon Martin get for wearing a hoodie and looking suspicious in Miami Gardens, Florida – Death.
Bliss it is in Amreeka to be White, But To be White Trash in Amazing Amreeka is Very Heaven.