Every time U.S. President Barack Obama spots a mosquito, he goes nuts.
After all, behind that irksome mosquito lurks a billion other mosquitoes feeding upon the depleting resources of the planet.
And, boy, is the leader of the 'free' world hopping mad about it.
You bet!
Even after admitting a gazillion Telugu biddas on Dum Biryani Visas and countless Gujjus on Dunkin Donut & Potel Visas into the U.S., Obama is deeply distressed that the Indian population is not inching down.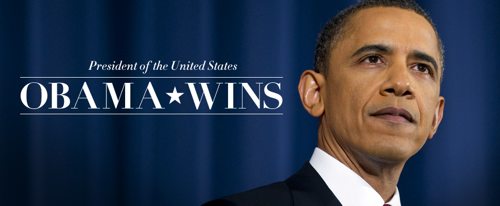 Obama – Like Salman Khan
But if you know Obama's track record, you know the man is not one to give up easily once he's made up his mind.
Once Obama is committed to a task, you can be certain that the job is already half-done!
Obama is like our Bollywood superstar Salman Khan when it comes to commitment.
After all, what did our beloved Sallu bhai declare in the Bollywood blockbuster Wanted:
Ek bar joh maine commitment kar di … uske baad toh main khud ki bhi nahi sunta (Once I commit to something … after that I don't even listen to myself). 😉
Of course, Salman Khan too has done his best to reduce India's population with his preferred weapon, the Toyota Land Cruiser.
But where Salman worked only at the retail level in cutting India's population, Obama plans on a wholesale solution.
After all, a leader of the sole superpower must think big!
Teek hai, na (right, isn't it)?
So in his second term, Barack Obama, the leader of the 'free' world, the slayer of Mitt Romney, the pride of America's health insurance companies, is taking matters into his own hands to drastically bring down India's population.
Squash the Mosquitoes
At a meeting with the senile coward Manmohan Singh at the Oval Office in September, Obama lobbied, albeit in euphemistic language, for free rein to kill weak, ailing and poor Indians.
No, no!
Obama did not ask Manmohan Singh for permission to play the Drone game on India.
Pakistan and Afghanistan are already providing Obama with plenty of opportunity to play his favorite whack-a-human game using joy sticks, video consoles and drones flying at 10,000 feet.
Cancer Wars
Obama's preferred method to reduce India's population is to price key life-saving drugs out of reach of the majority of Indians.
Here's how the brilliant strategist wants to cull India's overpopulation – By actively supporting rapacious pharmaceutical corporations as they price breast cancer drugs like Herceptin at obscene levels like $18,000 for one round of treatment.
Cancer is a huge killer worldwide including in India.
Breast cancer alone strikes over 115,000 women (old statistics) in India and kills 54,000 (2008 figures) every year.
If you include all other forms of cancer (oral cancer, lung cancer, blood cancer, pancreatic cancer, testicular cancer, intestinal cancer etc), I suspect the toll of Indian cancer victims every year will likely exceed a million.
Doubtless, many of the Indian cancer victims meet an early end every year because they can't afford the medication (even the cheaper local generic cancer drugs).
Once you put cancer drugs out of reach of 95% of Indians then slowly but certainly the people will start falling to the ground like fireflies in ones and twos.
But why restrict obscene pricing of drugs to just cancer.
Why not extend it to all major diseases including heart ailments, diabetes, kidney failures, organ transplants, liver treatment, hemophilia etc.
Hey, the sky is the limit when it comes to exploiting vulnerable humans.
Voila, in a few decades India's population would have declined drastically.
Pharma giants Bayer, Novartis, Roche and Pfizer are the backbone of Obama's mission to thin the Indian herd.
Oh, did I tell you that the pharmaceutical industry has been one of the biggest donors to Obama's election campaigns.
Obama – American Sanjay Gandhi
Sanjay Gandhi, Indira Gandhi and countless other Indian leaders have attempted to address India's population crisis.
None succeeded.
Sanjay Gandhi could manage only a few thousand forcible sterilizations here and there.
Not all the forcible vasectomies and tubectomies done at Sanjay Gandhi's behest changed the big picture – India's population continued to explode.
But I have high confidence that Barack Obama, colluding actively with large pharma companies and making drugs unaffordable, will take giant strides in reducing India's population where all others have failed.
Mera Bharat Mahaan
India distresses me on many levels.
The crappy movies, the noise, the pollution, the leaders, the people, the stench…oh, there are a countless things to be mad about where India is concerned.
But on one issue, India is dear to my heart – The way India has the greedy pharma companies by the cojones, disregarding dubious drug patents and for allowing generic manufacture of exorbitantly priced drugs.
Truly, in the matter of drugs pricing Mera Bharat is indeed Mahaan.
Everyone deserves a shot at life, even the poor and the sick.