I can easily understand people migrating permanently or temporarily to America, Oman or Western Europe from shitholes like India, Nigeria, Uganda, Ghana, Bangladesh, Pakistan, Cameroon, Somalia etc.
Which Third World rat doesn't crave a better life for himself and his family in a richer nation.
With stars in their eyes, countless people (including yours truly) have abandoned the sinking ships of their derelict countries and headed West.
But what I can't for the life of me understand is why so many Africans, Ukrainians and other Eastern Europeans have dropped anchor in India of all places (in Delhi, Goa, Mumbai etc).
Did the African ship run aground in India?
Or was India the Africans' last resort after their U.S. and UK visa applications got bounced?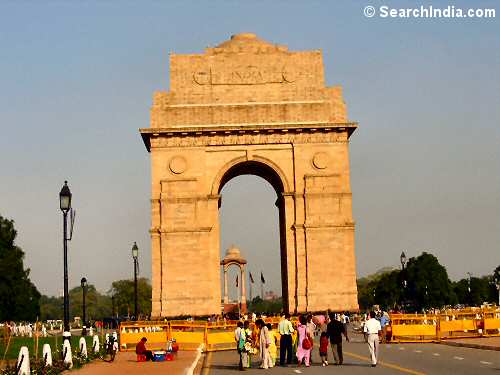 India – Hard Terrain
India is inhospitable terrain for the majority of Indians, more so in soulless, crumbling megalopolises like Delhi and Mumbai.
Millions of Indians in Delhi and Mumbai wage a hard struggle daily for crumbs. Trapped in an endless nightmare, several Indians have snapped and turned into whackos who rape, rob and kill without a second thought in Delhi, Mumbai and the hinterlands.
When India cannot adequately feed, clothe, and house Indians, how can Mera Bharat Mahaan support several thousand Africans across the country.
Now the Africans are in the news thanks to Delhi Law Minister Somnath Bharti's midnight raid and rant against Nigerians and other Africans in Delhi accusing them of drug peddling, engaging in prostitution and vitiating the atmosphere in areas like Khirki Extension in South Delhi.
Indians – Pukka Racists
Unlike American capitalists who will gladly hire anyone, legal or illegal, as long as he's willing to work at rock-bottom wages, Indians at all levels are deeply biased against dark-skinned people and unlikely to hire Africans in any capacity.
Plus, it's safe to say the majority of Africans in Delhi, Goa or Mumbai are not highly skilled people, Harvard MBAs or legal residents whose services are a must to realize the goal of Shining India!
So how do these Africans survive in Delhi, Mumbai, Goa etc when legal avenues of employment are closed to them.
AAP is Right
I'm inclined to agree with the Aam Aadmi Party minister Somnath Bharti that crime must be the only option for Africans in India to survive.
Of course, the corrupt Delhi police must be turning a blind eye to nefarious activities of Africans in exchange for their usual "20% commission."
It's possible that India is a major shipment point in heroin trafficking (originating in Afghanistan and Southeast Asia and ending in North America and Western Europe) and that a lot of African men are now trying to corner the local drugs business while their womenfolk keep their home fires burning by earning extra income on the side by blowing some desperate local chutiyas.
In a long life, I've encountered many bizarre things but rarely something so weird as India being seen as a land of opportunity by foreigners. The last time it happened was in the 18th century when British ships started sailing into Indian ports with frequency. And that didn't end well for Indians for nearly two centuries.
I suppose in a few years, we'll have a new group of ethnic Indians known as African-Indians, born in India, watching Bollywood films, staging dharnas, calling bandhs, participating in morchas, and playing cricket and Kabbadi.
Ten years from now, would this new ethnic Indian group,  African-Indians,  clamor for inclusion under Scheduled Castes or Scheduled Tribes? 😉