Since it's Mobile World Congress (Barcelona) time of the year, we must endure a flurry of announcements of new smartphones this week.
I took a dekko at the features and specs of several of the new smartphones.
None of the new devices provoke the least envy or induce the remotest temptation to abandon my iPhone 5s.
We have reached a stage in smartphones where most devices, whether they run on iOS, Android or Windows software, already offer the must-have basics – A good quality screen, fast processor, adequate storage, decent back and front cameras and tons of apps in every conceivable category. They're so taken for granted and even low-end, cheap Chinese smartphones (sold from big bins) are starting to get better at providing decent basic features.
In my opinion, the next big breakthrough in smartphone technology can come only through major improvements in battery performance, wireless charging, better integration with wearable gadgets and new healthcare applications.
My 2-Cents: If you already own a 2nd or 3rd generation smartphone, my recommendation would be to skip upgrades for at least a couple of years. Don't be tempted by the meretricious allure of these new devices or the ones that will follow them. What you have is good enough! Hopefully in 24-months we'll see some breakthrough features so compelling that we'll have no choice but to upgrade!
Just in case you're curious, here are a bunch of smartphones that have been making news lately:
Samsung
Samsung is the king of smartphones with a commanding 31% marketshare (Apple iPhones are a distant second with 15%). Almost all of Samsung smartphones sold today run on the underlying Android software although Microsoft has been cozying up to Korean hardware giant to get it to some Windows phones.
At Mobile World Congress today, Samsung took the wraps off its new Galaxy S5 smartphone (successor to the Galaxy S4).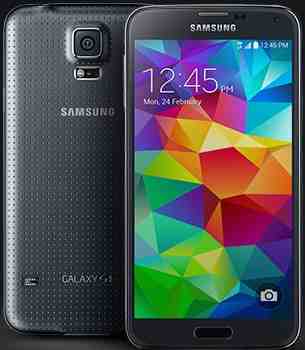 Samsung Galaxy S5 Specs:
* 5.1-Inch FHD Super AMOLED (1920 x 1080) Screen
* 16MP Back Camera, 2MP Front
* Android 4.4.2 KitKat Software
* 2.5 GHz Quadcore Snapdragon 801 Processor
* 2GB Memory
* 142×72.5×8.1mm, 145g Weight
* Waterproof
* Heartrate Sensor on Back
* Fingerprint Sensor (for Screen Lock) and Mobile Commerce
* 2800mAh Battery
* microSIM and microSD
* Availability – April 2014
Sony
With a minuscule 3.8% share of the global smartphone market, Sony is struggling to make headway against leaders Samsung and Apple while simultaneously facing a strong challenge from low-end players like Huawei, Lenovo etc.
Sony's new premium Xperia Z2 smartphone debuted at the Mobile World Congress today to some ooohs and aaahs.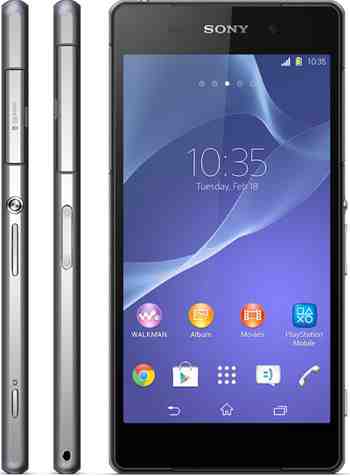 Sony Xperia Z2 Specs:
* Waterproof
* 5.2-Inch Full HD Screen
* 2.3GHz Quadcore Snapdragon 801 Processor
* Android 4.4.2 KitKat Software
* 20.7MP Back Camera
* 3200 mAh Battery
* Noise-Canceling Technology (requires special headphone)
* 4K Video Capture (3840×2160)
* 3GB Memory
* Availability – March 2014
Huawei
Until a short while ago, a lot of us were not even aware of the existence of this Chinese company.
Today, Huawei is the third largest smartphone vendor with 4.8% marketshare. Did you know Huawei is ahead of LG, Lenovo, Sony, and Microsoft in smartphones? Only Samsung and Apple have a larger share than Huawei.
At MWC, Huawei put out the MediaPad X1 phablet (phone+tablet device).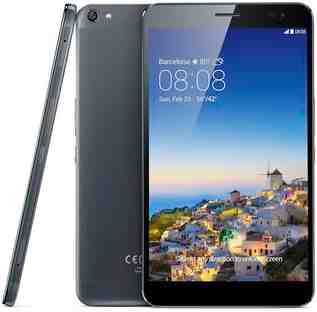 Huawei MediaPad X1 Specs:
* 7-Inch Screen (1200×1920)
* 7.18mm Thin, Weighs 239g
* 13MP Back Camera, 5MP Front Camera
* 1.6GHz Quad-Core Processor
* Voice Photo Feature with 10-second audio clip for sharing
* Android 4.2 JellyBean Software
* 5000mAh Battery
* Availability – March 2014 (China, Russia, Western Europe, Middle East, Japan and Latin America)
LG
The folks at market researcher IDC give LG a 4.7% share of smartphones, just behind Huawei (4.8%).
Currently peddling Android devices, LG has just inked an agreement with Microsoft to make devices running Windows Phone software. I guess we'll see LG smartphones running Windows software in the third quarter.
LG announced the G Pro 2 a couple of weeks back.
G Pro 2 Specs:
* 5.9-inch Full HD IPS Display
* 1,920×1080 Resolution
* Android 4.4 KitKat Software
* Split Screen
* 13MP Back Camera and 2.1MP Front Camera
* Optical Image Stabilization
* 2.26Ghz Quadcore Snapdragon 800 Processor
* 3GB RAM
* 3,200mAh Battery
* 1W Speaker
* Availability – February (Korea) March (Other Places)
Other Smartphones in the News
* Sony Xperia M2 (4.8-Inch Screen, Android Software, 8MP Back Camera)
* Nokia X and X+ (Android, 4-Inch Screen, Nokia Music, Here Mapping), Nokia XL (Android, 5-Inch Screen, 5MP Back Camera) Availability (X-February 2014, X+ and XL in Q2)
* HTC Desire 816 (5.5-Inch Screen, 13MP Back Camera, Quadcore Processor, Availability – March/April 2014)