Without campaign contributions, "nobody will even talk to you. . . . That's the only way to buy them, get into the system. . . . What, what else is there? That's the only thing."
– Sant Singh Chatwal in conversation with a Government Informant in October 2010
Source: U.S. Attorney's Office for the Eastern District of New York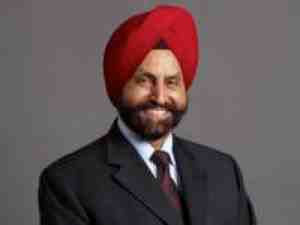 Sant Singh Chatwal – Headed for Prison
Hillary Clinton supporter, Bill Clinton buddy, Democratic Party fundraiser, New York hotelier and Padma Bhushan awardee Sant Singh Chatwal is a realistic man and a man who understands the ways of the world.
Chairman of Hampshire Hotels Management LLC, Sant Chatwal knows that money is what oils the wheels of U.S. government and gets American politicians to do your bidding.
So Sant Chatwal did what so many other wealthy Americans do often – He made illegal campaign contributions to U.S. politicians.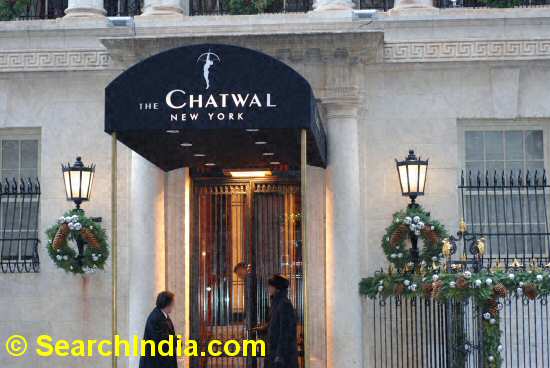 Chatwal Group Hotel in Manhattan
Sant Chatwal – An Idiot
But Sant Chatwal is an idiot because he got caught doing what so many rich Americans do frequently but are smart enough to evade capture and thus escape punishment.
For his crimes and for his stupidity, Sant Chatwal is now headed for prison for illegal campaign contribution and witness tampering.
Sant Chatwal has pleaded guilty to conspiring to violate the Federal Election Campaign Act by making over $180,000 in federal campaign donations to three candidates through 'straw donors' and to witness tampering. A straw donor makes campaign contributions for which he's then reimbursed by the 'actual donor,' a practice that's illegal under U.S. law.
Chatwal faces up to 25 years in prison in theory but is likely to draw a sentence of three to four years.
As part of his plea deal with the government, Chatwal must also forfeit $1 million to the U.S.
Chatwal is scheduled to be sentenced July 31.
Here's what U.S. Attorney for the Eastern District of New York Loretta Lynch had to say on Sant Chatwal:
The Election Act's spending limits are in place to limit financial influence in federal elections and to ensure transparency as to the identity of donors. Chatwal sought to buy access to power through unlimited and illegal campaign contributions, funneling money from the shadows through straw donors. Chatwal's scheme sought to subvert the very purpose of the Election Act. Chatwal then rolled the dice to stymie the government's investigation, thinking he could corruptly convince witnesses to his federal election crimes to stay silent. That gamble did not pay off. Today's conviction sends a clear message that this office is committed to vigorously investigating and prosecuting individuals who are responsible for committing crimes in connection with federal campaign donations and witness tampering.
According to Lynch's office,  from 2007 to 2011, Chatwal used his employees, business associates, and contractors who performed work on his hotels (the "Chatwal Associates"), to solicit campaign contributions on Chatwal's behalf for various candidates for federal office and PACs, collect these contributions, and pay reimbursements for these contributions, in violation of the Election Act.
In the below video from 2012, Sant Chatwal boasts about his success as a hotelier:
Last year, Sant Chatwal's son Vikram Chatwal was arrested at Fort Lauderdale/Hollywood International Airport for possession of illegal drugs including heroin and cocaine.