Millions of Americans pay less than $99 for their spanking new iPhone 5S or iPhone 5C.
That's because a huge number of American consumers trade in their existing iPhones when Apple puts out a new model.
For instance, I paid a mere $59 for my new iPhone 5S (16GB) at Best Buy last year after trading in my three-year-old iPhone 4 (which I had maintained in pristine condition thanks to my tank-like Ballistic case).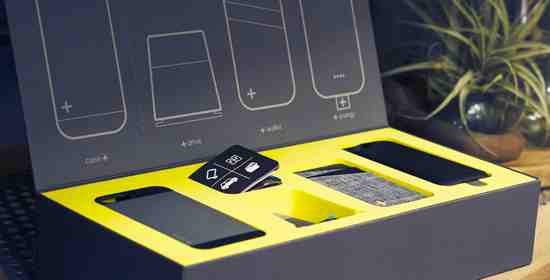 Logitech Case+ for iPhone 5S/5 – $200
Logitech Case+
And now comes along Logitech with the $200 Case+ for the iPhone 5S and iPhone 5.
Case+ includes a case, wallet, tilt stand, car drive mount and battery pack.
The back of the case is magnetized so that the other parts can attach to it.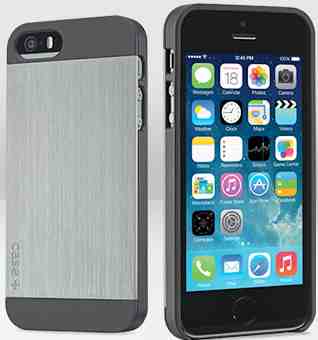 Logitech Case+ (left) has Magnetized Back
The extra battery juice is useful but it's not worth $200. Since Case+ is not available in unbundled form, you have to get the whole shebang – wallet, tilt stand, drive mount and all.
From the looks of the Case+, I can see that this case is not a rugged cover and will not protect my iPhone 5S should I drop it on the sidewalk or the train platform.
Thank you, Logitech. I'll stick to my tested and trusted $25 Ballistic case.
And when the battery runs low on my iPhone 5S, I'll pop into America's largest rest-room chain Starbucks and charge it for free! 😉
In case you belong to the category of idiots, Case+ is available for pre-order.
I can't imagine many Americans will splurge $200 on a case for a device that cost them no more than $50-$99.
If you ask me, poor sales of Case+ will force Logitech to dump the sucker on Groupon in a few months for $99 or less. 😉 At that price, Case+ might be worth a look.
N.B.: Why is Logitech giving only a 1-year warranty in America but 2-years in Australia for the unbundled Case+tilt?
What's Inside Case+ Box
Case [+] protective case
[+] tilt magnetic panel
[+] wallet
[+] drive car mount
[+] energy battery pack (2300 mAh of power)
USB Charging cord
Universal Adapter
Dashboard Adapter
Part Number: PN 989-000139