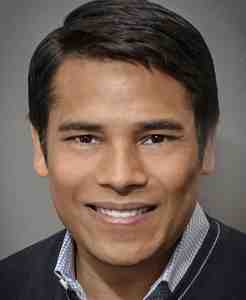 Nirav Nalin Tolia – Callous

Given that Indians everywhere in the world are huge Bollywood fans I can't help but wonder if Salman Khan served as a role model to Silicon Valley entrepreneur and Nextdoor CEO Nirav Tolia.
After allegedly attempting a dangerous lane change on Highway 101 in Northern California while driving his BMW X5 SUV, Nirav Tolia caused an accident that severely injured Patrice Renee Motley who was driving in her Honda Del Sol in an adjacent lane.
Patrice's car went out of control, spun 180-degree, crossed two lanes and hit the concrete median.
Like Bollywood bad boy Salman Khan, Nirav Tolia too callously fled from the scene without stopping to help  the victim.
Tolia did not bother to call the police either.
Unfortunately for Tolia, some passersby noted his car license plate number and called the police who tracked him down at his Pacific Heights residence in San Francisco.
Patrice Motley suffered severe injuries including multiple fractures.
Nirav's company Nextdoor (of which he is co-founder) is a private social network for neighbors that has raised over $100 million from venture capitalists.
Felony Charges
San Mateo County police charged Tolia yesterday with felony hit and run charge for leaving the scene of a crash.
The charge is punishable by a maximum term of three years in prison if Tolia is found guilty.
According to court documents, Nirav Tolia told the police he fled the accident scene because he was "shaken."
The accident, which did not involve contact between the cars, happened on August 4, 2013.
Silver Lining
Unlike Salman Khan's hit and run incident in Mumbai where the victim died, Patrice Motley, 50, survived the incident but suffered severe hand, back and neck injuries.
Because of her injuries, Patrice Motley had to have plates implanted in her left hand.
In true American tradition, Patrice Motley is suing Nirav Tolia for damages.