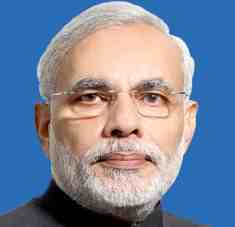 If any nation and its people closely resemble pigs in their worst porcine form, it's Pakistan.
The raison d'être of the Islamic nation is to torment and trouble India in countless ways and drain American dollars in the garb of fighting the Afghan Taliban while covertly aiding and providing arms to it.
Delightful News
So it was with immense delight I stumbled upon an interesting fact the other day, a tidbit that was likely clandestine until recently.
The news made my day!
Buried in a review article by Ahmed Rashid in the June 5, 2014 issue of New York Review of Books is a mention that India has been funding the Baloch separatist insurgency in Pakistan's Baluchistan province.
I couldn't contain my joy.
If you ask me, India has no choice but to stoke the fires of Balochi insurgency.
For more than two decades, India has had its hands tied in overtly responding to repeated brutal attacks by Pakistani proxies in Kashmir, Mumbai and elsewhere.
Concerned over Pakistan's nuclear bombs, Western nations routinely 'advise' India to recalibrate and restrain its impulses in responding to Paki attacks. There's great fear among Western nations that an Indian attack could bring the Pakistani government crashing down and leave the nukes in the hands of whacko Islamists.
So India has been compelled to play the devious game of relying on covert destabilizing operations in reining in the Paki curs.
India is not the only country that loathes Pakistani.
Iranians (who are mostly Shia Muslims) hate the Balochis (mostly Sunnis) whose land in Pakistan borders south-east Iran.
Karzai's government in Afghanistan has no love for Pakistan since the Afghan Taliban is largely a creation of the Pakistan military and intelligence agency ISI.
I'd be surprised if India is not already making common cause with Iran and Afghanistan in curbing the worst impulses of Pakistani military and its proxies.
The repeated attacks on Indian diplomatic compounds in Afghanistan (including a strike last week on the Indian Consulate in Herat province) has the unmistakable imprint of the Pakistani military and their Taliban proxies.
Modi Foreign Policy
You can negotiate with humans.
But attempting to negotiate with Pakistan, a nation of savages and barbarians, is an exercise in futility that has taken India nowhere in the past.
India's new Prime Minister Narendra Modi must continue, and extend, the Manmohan Singh government's policy of destabilizing Pakistan through covert operations in Balochistan, Karachi, the northwest and elsewhere.
Modi will also find it fruitful to work alongside Iran, Afghanistan and Russia in bringing the rabid Paki mongrels to heel.
Self-Inflicted Wounds
In the New York Review of Books piece (June 5, 2014, p.26-29), Rashid reviews Carlotta Gall's new book – The Wrong Enemy – America in Afghanistan, 2001-2014.
A former militant, 66-year-old Ahmed Rashid is a respected journalist and author of several books and articles on Pakistan, Taliban and Afghanistan.
Rashid notes that the Pakistani strategy of supporting extremist groups in Afghanistan and elsewhere has caused a deadly blowback claiming the lives of 50,000 Pakistanis including 5,000 policemen and soldiers. There's now a Pakistan Taliban that's as deadly as their Afghan counterparts.
According to Rashid, while Pakistan is cracking down on some terror groups it is not suppressing terrorist groups that target India.
In her book The Wrong Enemy – America in Afghanistan, 2001-2014, Carlotta Gall, a New York Times reporter, makes it clear that America's prime enemy is not Afghanistan but Pakistan:
Pakistan, supposedly an ally, has proved to be perfidious, driving the violence in Afghanistan for its own cynical, hegemonic reasons. Pakistan's generals and mullahs have done great harm to their own people as well as their Afghan neighbors and NATO allies. Pakistan, not Afghanistan, has been the true enemy.
According to Gall, the top brass in Pakistan's military and intelligence agency ISI were not only aware of Osama bin Laden's hideout in Abbottabad but acted to hide the Al Qaeda leader from the Americans looking for him.
Of course, given that Ahmed Rashid is still living in Pakistan one must exercise a degree of skepticism over his writings. After all, Pakistan is not a country that enjoys a free and vibrant media like the U.S. or India.