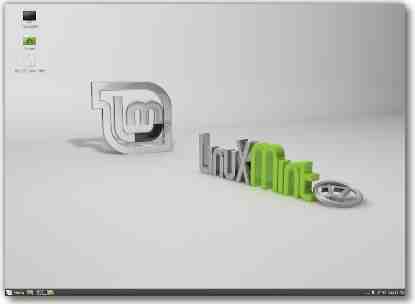 After years of sleeping with Windows and Mac OS, I've lately turned my roving eye toward Linux.
I can't tell you precisely when I embarked upon my affair with Linux, but my new passion is at least six months-old and you'll be glad to know it's lately moved into full thrust. 😉
For reasons that I can't remember now, I started my Linux dalliance with the Fedora distribution. Fedora is developed by the Fedora Project and has close ties to Red Hat Corporation (which provides the Red Hat Enterprise Linux distribution for businesses and related services).
Did you know that Linus Torvalds, the mastermind behind the Linux kernel, uses Fedora on his computers?
I've been fondling Fedora 19 (a.k.a. Schrodinger's Cat) on and off for several months on a 10-year-old HP machine.

I took an antiquated HP Windows PC with just 1GB RAM and installed Fedora 19 (with the KDE desktop). I quickly ditched the Komposer browser on Fedora/KDE for the familiar comfort of Firefox.
Fedora 19 is rock solid and has tons of free apps (although one thing I'm missing is a good calendar/organizer app).
For an IT friendly person like me, downloading Fedora on a USB stick connected to my Mac, then installing it on an old Windows PC and playing with it was not a big deal.
But I'd not recommend Fedora for newbies who might not be as computer savvy or as patient as moi.
Fedora is not that user friendly for someone unfamiliar with Linux.
My recommendation for Linux newbies is to go with Linux Mint 17 (based on the Ubuntu distribution of Linux).
Based on page hits to Linux Mint on the distrowatch web site), we can safely assume that Linux Mint is now the most popular Linux distribution.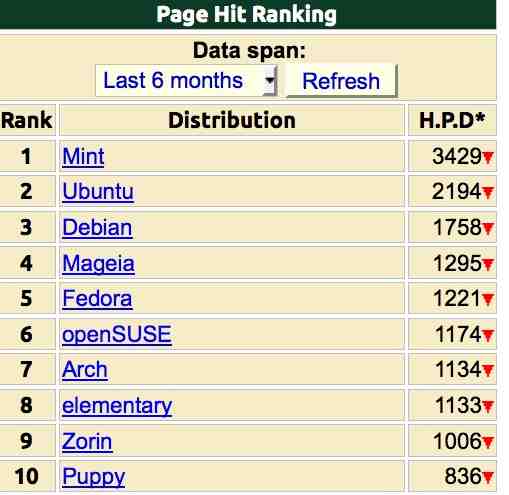 Linux Mint – Smooth
If you're migrating from the Windows environment to Linux, you can't ask for an easier transition than Linux Mint 17.
You can play with Linux Mint 17 (a.k.a. Qiana) by installing it on an old PC or explore it via the USB drive (in technical terms, this is known as the Live USB option).
I suggest the Live USB drive option so that if you're unhappy you can return to Windows.
I recently installed Linux Mint 17 with Cinnamon 2.2.3 desktop on a 32GB flash drive ($19 at Best Buy) and have been playing with it on a Windows 7 Dell Optiplex computer (4GB RAM, Intel Core 2 duo processor) that I bought on Craigslist for $150 (price includes a 19-inch Acer LCD monitor).
To create the Live USB drive of Linux Mint 17 from my Fedora Linux PC, I used a free utility called UNetbootin. If you're creating a Live USB drive on a Windows machine, I suggest you use LinuxLive USB Creator utility. LinuxLive looks easier based on this YouTube video.
To my great surprise, Linux Mint turned out to be reasonably fast even while running off the USB drive. I could even open the image editor GIMP (the Linux equivalent of Photoshop) without any lag time. I doubt we can run Photoshop off an USB drive on an old computer.
Besides GIMP, Linux Mint 17 comes pre-installed with Firefix browser, Thunderbird mail client, LibreOffice, Transmission torrent client and a whole bunch of useful utilities like text editor, backup tools, partition maker. So you can hit the ground running.
Using the Satechi travel router, I created a wired Internet connection for my Windows 7 machine that was running Linux Mint 17 Cinnamon Edition on the USB drive and was able to comfortably browse the net without issues.
There's a convenient menu button in the bottom left corner which when clicked opens up various options including a Software Manager that gives you access to plenty of open source free software. Think of the Menu button on Linux Mint 17 as the equivalent of the Start button on Windows XP, Vista or Windows 7.
If you're migrating to Linux from the no longer supported Windows XP or from the still supported Windows Vista, Linux Mint 17 with the Cinnamon desktop should make you extremely comfortable.
Besides Cinnamon, Linux Mint 17 includes other desktop environments like MATE, KDE and XFCE (a lighter and faster desktop). I intend to test XFCE soon on Linux Mint to see if it gives me a speed boost in performance.
Linux Mint 17 is a long term support release with support assured until April 2019.
For Linux virgins, I guarantee that Linux Mint 'Qiana' leaves a nice aftertaste.