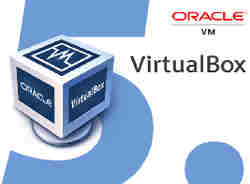 Virtualization is one of God's greatest gifts to humanity.
The thrill of running multiple operating systems at the same time on the same computer can only be compared to the joy of seeing Sunny Leone in the buff, catching a glimpse of Lord Balaji of the Seven Hills for a nanosecond at the Tirumala temple before the priest yells jargandi, jargandi or learning that another witness in Salman Khan's homicide case has turned hostile.
Popular virtualization software include Oracle's VirtualBox and VMWare's VMWare Player.
Thanks to VirtualBox, for the last year or so I've been running Linux Mint, Fedora and Remnux Linux on an old $80 Dell Optiplex computer I picked up on eBay.
Guess what? They all run fine!
When I'm in a normal mood, I run Linux Mint; when I'm in a restless state, there's Fedora 21 to keep me amused; Remnux Linux is my go-to guest OS when I want to whip myself into a frenzy like those Shia Muslims during Ashura (part of the Muharram festival).
VirtualBox 5.0 – Free Download
Ever since Oracle put out VirtualBox 5.0, a new version of its virtualization software, there has been renewed interest among Linux users in the idea of virtualization.
Before you could say Bhajrangi Bhaijaan, I downloaded VirtualBox 5.0 to a CentOS 7 computer with 4GB RAM and a Samsung SSD.
After installing VirtualBox 5.0, I downloaded Ubuntu 15.04 and had it set up as the guest OS in no time.
To get your monitor to work properly with VirtualBox, you may have to install "GuestAdditions" (you can see it in the VirtualBox settings)
Some of my favorite Ubuntu/Linux Mint software like the Cherrytree Notes app are not available for CentOS.
So having Ubuntu 15.04 on a CentOS 7 system is a huge plus for me.
If you haven't downloaded VirtualBox 5.0, waste no time and download the free virtualization software now.
Besides Linux, VirtualBox 5.0 runs on other host operating systems like Windows, Solaris and Mac OS X.