Some Indian startups get off on a wrong footing with customers even before their commercial launch.
Take for example Mela.
An online Indian movie and TV services provider to desis in the U.S., Mela is supposed to roll out its paid Indian movie service on February 1.
But even before the launch the fledgling has started earning the ill-will of customers through double billing and early billing problems, iPad issues and inadequate customer service.
With offices in California and Bangalore, Mela offers customers Hindi, Tamil, Telugu, Punjabi, Marathi and Bengali movies online via the Roku box or on the iPad and live Indian TV channels through its set-top box.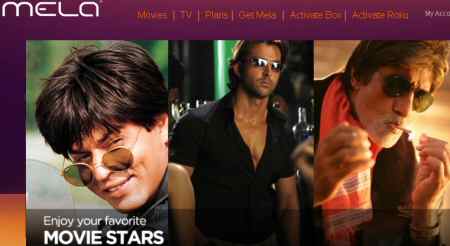 Here are some issues we encountered with the Mela movie service.
Billing Problems
* Billing is supposed to start only on Feb 1 since the service is free through January 31 (that is today). But it seems the company got itchy to see some dollars and billed customers a couple of days before the free trial expired. Such cheap practices leave a nasty taste in the mouth.
* As if early billing was not bad enough, Mela compounded the problem through double billing. To make matters worse, the company did not care to proactively address the issue and waited for customers to complain. Mela blames the double billing on technical glitches and promises to 'fix it' within two days.
Given these billing snafus, we were not in the least surprised to receive a call from Citibank's early fraud detection department a little while ago to warn us about the $4.99 charge on our card.
iPad Issues
Besides the billing issues, Mela customers are also grappling with problems on the iPad. Continue reading »