Luck by Chance, the new Indian movie by and on Bollywood, has not been lucky at the U.S. box office in its opening weekend.
Luck by Chance opened at No-32 and had a pitiful total opening weekend gross of $216,918 (source: boxofficemojo).
The movie opened in 61 theatres and had an average of $3,556.
Here's how Luck by Chance fared compared to a few other prominent Bollywood movies in the opening weekend at the U.S. box office: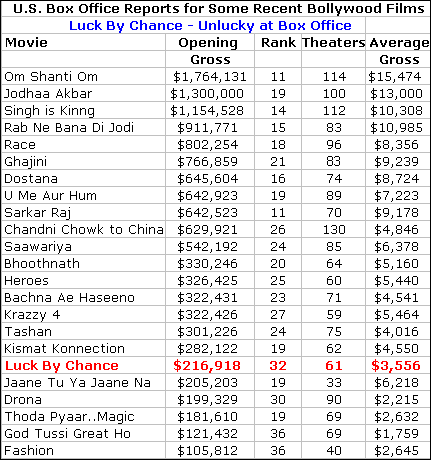 Even crap like Bhoothnath, Krazzy 4 and Tashan did better in the opening weekend than Luck by Chance.
Wonder why?