We think Sanjay Jha, the overpaid co-CEO of Motorola and CEO of the company's Mobile Devices unit, will join the ranks of the unemployed in the not-too-distant future.
Horrible Disaster
Motorola's mobile phone business continues to fall off the cliff.
This morning, Motorola announced its first quarter results and the Mobile Devices business headed by Sanjay Jha is a horrible disaster.
Sales at the Mobile Devices unit are down year-over-year by 45% to $1.8 billion in the first quarter while the losses are up 22% to $509 million.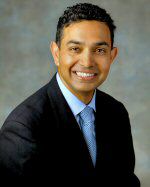 Sanjay Jha
Co-CEO, Motorola
Mobile phone sales at the company are down by over 46% to 14.7 million units in the first quarter from 27.4 million units in Q1 of last year.
Motorola's share of  the mobile phone business fell to 6% from 9.4% in the first quarter of 2008.
Motorola is hoping that the Google Android-powered smartphones it plans to launch later this year will help it rebound.
We remain skeptical.
We continue to believe that the combination of an aggressive Apple (you guys heard of the iPhone?), a resurgent Samsung, imminent launch of Palm Pre and the Goliath of the business Nokia means Sanjay Jha has very little chance of salvaging Motorola's mobile phones business.
Related Stories:
Ailing Motorola Names Sanjay Jha Co-CEO
Motorola Co-CEO Tops Pay Survey