Despite all the hype, hoopla and the glitzy ads, casino cities in the U.S. like Las Vegas (NV) or Atlantic City (N.J) have little to offer other than a ring of tacky casinos with endless miles of slot machines, skimpily-clad waitresses serving drinks and cheap buffets.
A few years back, we went to Atlantic City (about 130 miles from New York City) and found this young street acrobat engaging in some gymnastics in hopes of making a few dollars.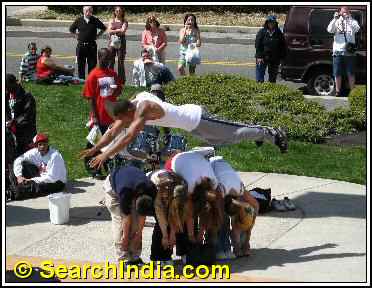 And you thought street acrobats were only in Bollywood movies like Don or Kollywood movies like Billa.