We dare you schmucks to find a pizza worse than the Sam's Club Veggie Pizza slice.
Hellishly, devilish bad.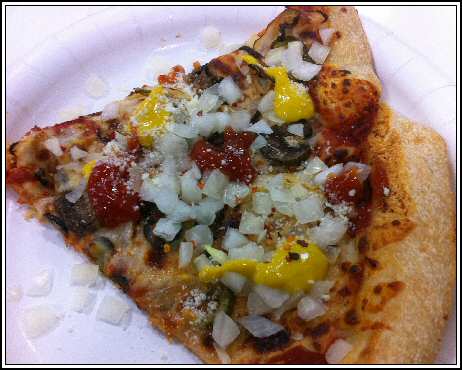 Hard crust, little cheese, horrible quality cheese, not even lukewarm, lousy service (Dover, DE) and chewy edges all come together to end in the grand finale of Disgusting Taste in the mouth.
Bottom line, Sam's Club Pizza is not for humans.
The worst $1.88 we've spent on Planet Earth.
May Sam Walton's family roast to a black char in the everlasting flames of hell.