A recent survey by restaurant guide Zagat reveals some unwelcome news for Indian restaurateurs in the U.S.:
Most Americans don't give a flying f*ck for Indian cuisine.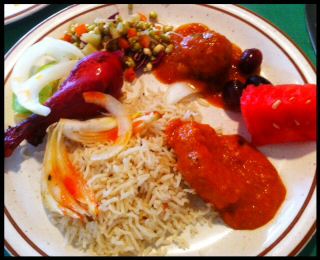 Hell, No, Say Americans
Cuisine Favorites
According to the survey, Italian is the most popular cuisine, with 27% of respondents nationwide citing it as their favorite, followed by American (18%), French (12%), Japanese (10%) and Mexican (10%).
Interestingly, even as a lot of Indian restaurants are kissing the dust in cities like NYC because of the recessions a lot of new ones are also coming up.
In the last few months, Saravanaa Bhavan has opened two new Indian restaurants (one in NYC and the second in West Windsor, NJ), Anjappar has announced plans to open a branch in NYC and Bukhara Grill NYC co-owner's son is opening one in South Plainfield, NJ.
Plus, the Biryani peddlers Paradise Biryani Pointe and Paradise Grill are expanding like there's no tomorrow.
What gives!
In any case, after treating Indian diners badly for several years it now looks like Indian restaurants have no choice but to kiss Indian asses. Thanks to the recession, Americans are eating out less and when they do scrounge around for coupons and discounts.
By the way, most Indian restaurants in the U.S. serve abominable food that we wouldn't serve to our dogs or cats (that is, if we had one).