Oh no, we're not talking of your favorite SI blog.
We're speaking of Sports Illustrated magazine's Swimsuit Model of the Year.
For 2012, the luscious babe is 19-year-old Kate Upton.
According to Kate's Wiki profile, she was born in St. Joseph, Michigan and raised in Melbourne, Florida.
But with a figure like Kate's does it really matter where she was born, schooled or raised.
All that matters is whether you're in the orbit of her curves or not. 😉
Here are a few pictures of Kate captured on our iPad: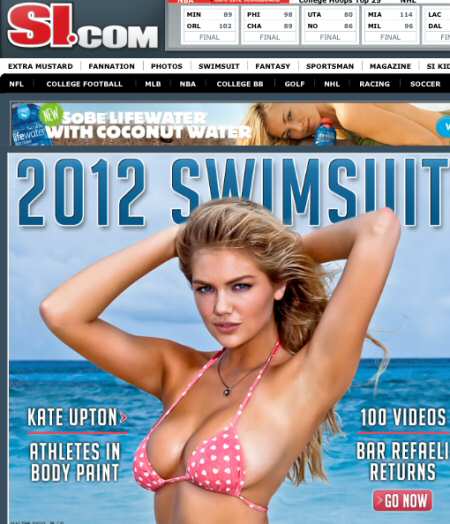 Drool, bastards.
Drool all ye want.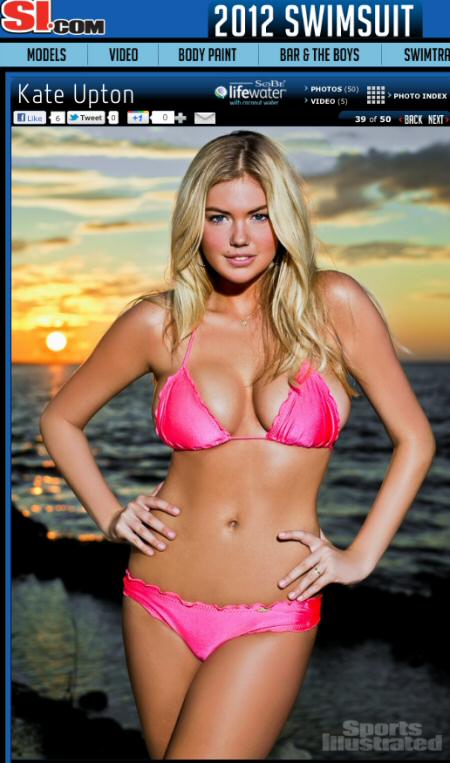 By the way, just in case you cheapo desis are interested in splurging, the Sports Illustrated Swimsuit 2012 issue should be out on the stands today in the U.S.
SI's 2011 Swimsuit Cover model was the more alluring and infinitely more sexy Russian babe Irina Shayk.
Related Posts:
Drool Over Irina Shayk's Bountiful Blessings on SI