What do you do when you can't afford an iPhone?
Not iPorn, silly. 😉
We meant iPhone.
Yes, that thing that lets you swipe your fingers and make the screen go this side and that or do that pinchy-squeezy thing to make Kate Upton's tatas grow bigger right before your ogling eyes.
Oh yes, the iPhone also lets you make calls as in Hello Slut, You Wearing Anything Down There?
But what if you're one of those beggars?
Like these two NYC teenagers, you can snatch an iPhone from a 81-year-old man, push him on the subway tracks and screw up your life forever.
Or you can do what the Chinese do.
Well, so what do the Chinese do with their iPhones?
They cook Chowmein, Chop-Suey and Gen Tsao's Chicken on their green iPhones.
Not those drab Black or White iPhones for the Chinese, they need a green one to make their neighbors go green with envy.
Think we're kidding?
Here see these iPhone gas stove pictures from China: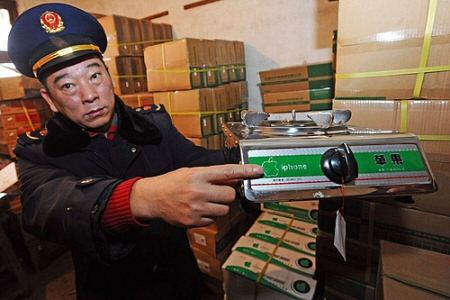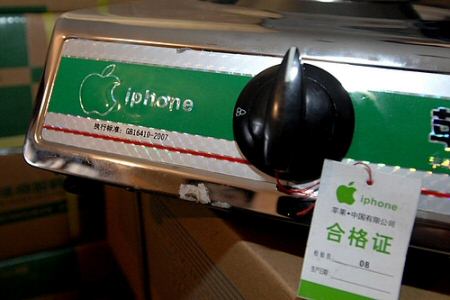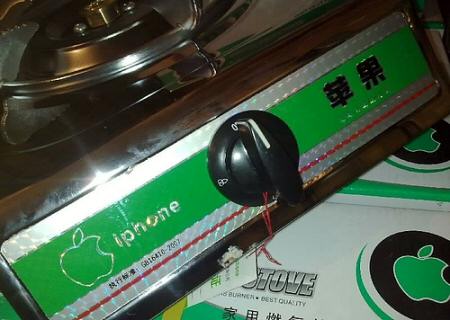 (Images courtesy: NetEase via micgadget)
Now if only Steve Jobs were alive he'd have had an apoplectic fit to see his beloved gadget being used to cook Chowmein and Pork Fried Rice!
Related Stories:
China's State Police Seize iPhone Branded Gas Stoves with Apple Logo