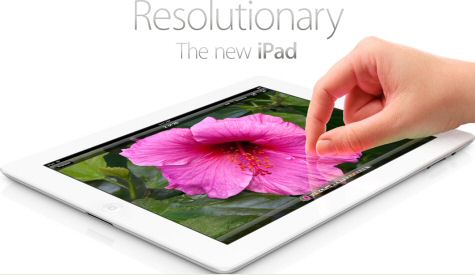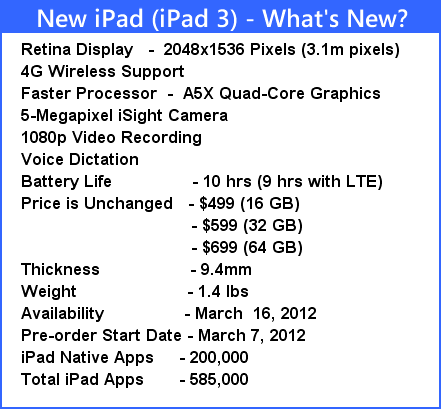 Big Question
Should iPad 2 owners consider upgrading to the New iPad?
No.
We do not see a compelling enough reason to jettison our iPad 2 and get the new device.
Sure, the higher resolution and faster processor are attractive features but still not adequate enough to dump our good-enough iPad 2.
As for the 5-megapixel camera, if ever we see someone taking pictures with an iPad, new or old, we're going to laugh ourselves silly at the spectacle! 😉
We're also not that enamored of the 4G support because you've to shell out mucho bucks to the carriers for mobile Internet access, which increasingly comes with data restrictions these days.
$100 Price Drop
By the way, Apple has chopped $100 off the price of a 16GB iPad 2 in its online store.
The price drop brings the 16GB iPad 2 down to $399 for the WiFi only model and $529 for the WiFi + 3G model.
That's a nice price and non-iPad owners should consider jumping at the offer.
If you plan on getting an iPad 2 for the $399 price you'd better hurry.
You can be sure the iPad 2 won't last long because the new iPad will be available in stores March 16.