Say what you will about desis in America.
They have some class compared to the chutiyas in India with their mouths wrapped around the schlongs of the Khans, Rajinis, Bachchans and the Roshans.
U.S. desis have provided a decent start to Vidya Balan's latest Bollywood outing Kahaani propelling it to a per screen average of $6,385 at the box office.
Amid the endless trash put out by Bollywood every week, Kahaani is that rare gem.
Here's how Kahaani fared at the U.S. box office compared to a few prominent Bollywood films: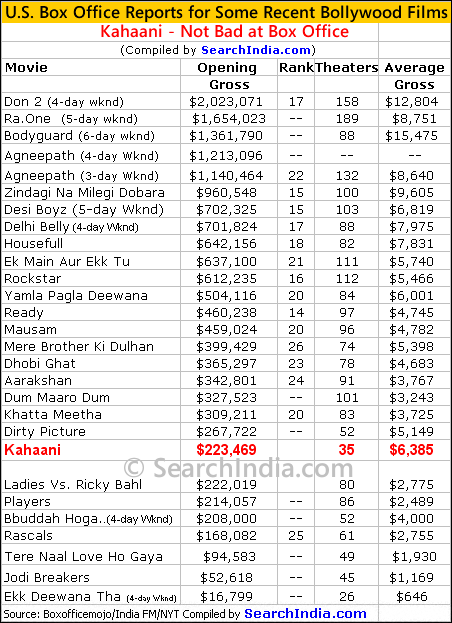 Related Stories:
Kahaani Review – Superb