New: Escaped! Dharun Ravi Gets Just 30-Day Jail Term
Guilty!
America's most notorious Tamil Dharun Ravi was found guilty today by a New Jersey jury of 12 people in the famous Rutgers University webcam spying case.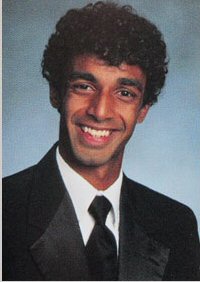 Dharun Ravi – Guilty
Hate Crime
The jury found 20-year-old Dharun Ravi guilty of bias, invasion of privacy, hindering apprehension and witness tampering for spying on his gay roommate Tyler Clementi.
Dharun Ravi used a webcam to spy on Clementi's sexual encounters with another man and publicized it via social media tools like Twitter.
Clementi committed suicide a few days later in September 2010 by jumping off the George Washington Bridge. Dharun was not charged in Clementi's death.
Because of his conviction on the bias intimidation charge, considered a hate crime, Dharun Ravi could face up to 10 years in prison.
But with good behavior and given Dharun's young age and no prior criminal history he could be out in five to seven years.
Dharun Ravi's legal team has six weeks to appeal the verdict.
Infamous Tamil
Dharun Ravi hails from the South Indian state of Tamil Nadu and is the son of wealthy immigrants Ravi Pazhani and Sabitha Pazhani, residents of Plainsboro, New Jersey.
Dharun Ravi, who drove a BMW while still in school, once declared in a note to a friend:
Dude I hate poor people.
Dharun Ravi was offered a plea deal that would have involved no jail time before the trial.
But Dharun refused to take it, presumably because it'd have involved deportation to his native country India. Dharun is not an American citizen. He's either a Green Card holder or on a Student Visa.
Now that he's been convicted, Dharun Ravi will have to serve his sentence and then be deported.
Given Dharun's ethnic background and his young age, prison is bound to be a hellish experience.
Dharun Ravi's sentencing has been set for May 21, 2012.
Related Posts:
Escaped! Dharun Ravi Gets Just 30-Day Jail Term
Dharun Ravi's Parents Blast Media for Crucifying Son in Tyler Clementi Case
One Way or the Other, Dharun Ravi is Screwed
Quote of the Day – Dharun Ravi
The Story of a Suicide