9-Eleven, a remake of the direct-to-DVD Hollywood film Nine Dead, will be screened at the Golden Door Film Festival in Jersey City, NJ.
Location: Landmark Loew's Jersey Theater, Journal Square, Jersey City, NJ
Date of Screening: October 14, at 3PM
Details: Golden Door Film Festival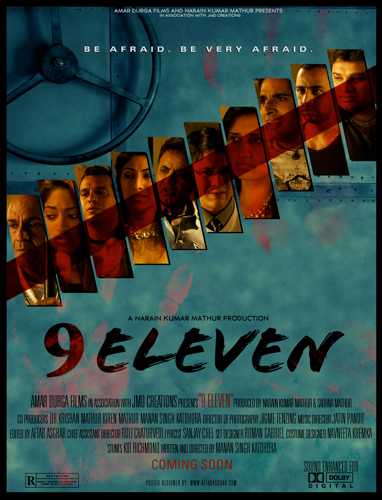 9-Eleven Cast & Crew
Sonny Chatrath – Dr. Rahat Khan
Samir Stewart – Abhimanyu Singh
Nikkitasha Marwaha – Ruma Bose
Homi Irani – Father Joseph
Paul Singh – DJ Mittal
Vicky Yung – Wen Chen
Tejash Natali – Samir Bhai
Chinmay Dhamne – Satya Bajpai
Devasish Ray – Maj. Dharam Bakshi
Vick Krishna – Manoj Bajpai
Kasmira Shah – Dancer
Jyoti Singh – Sarita Gupta
Sonny Suri – Inspector
Roni Mazumdar – Darryl Gonzalves
Priya Mathur – Gina Bakshi
Produced by – N.K. Mathur
Directed by – M. Katohora
Landmark Loew's Jersey Theater is conveniently located next to the Journal Square Path Train Station in Jersey City.