Folks, I'm just back from the polling booth.
The place was as deserted as a theatre screening an Abhishek Bachchan film.
If you're curious, I cast my precious vote for the Kenyan Citizen.
Yeah, that African-American, who was born in Kenya and raised in Indonesia.
Some of you schmucks may have heard of the Manchuruian Candidate. 😉
He goes by the name of Barack Obama!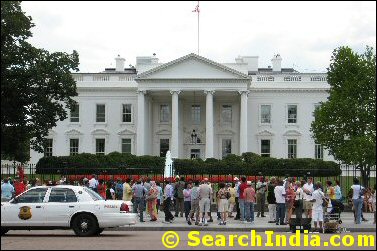 Why did I, the Wise One, vote for the Kenyan?
Because he's the lesser evil.
Compared to that corporate beast Mitt Romney, Obama deserves to be elevated to sainthood!
SI hopes, nay, fervently prays that Barack Obama gets a second term as President of the United States of America.
Barack Obama Zindabad!
Related Content:
Barack Obama Citizenship Conspiracy Theories
Barack Obama Born in Kenya Full Proof! Alex Jones
Osama bin Laden Enjoying with 72 Virgins in Heaven; Barack Obama Wins Second Term