Folks, the below classic picture is the real deal.
Not one of those photoshopped thingies floating around the net.
If 2012 has not been a complete annus horribilis for me, it's because the Republican scumbag Mitt Romney lost and Barack Obama won!
I was pretty amused to see Obama mimicking gymnast McKayla Maroney's famous 'Not Impressed' pout from the 2012 London Olympics when she won second place in the vault competition.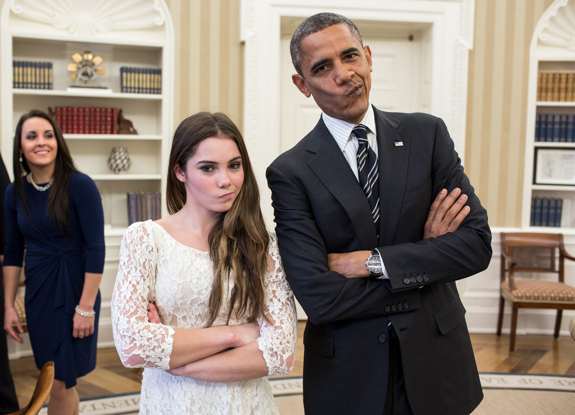 Source: White House Photostream
The above classic photograph was taken by Pete Souza on November 15, 2012 at the White House when members of the 2012 U.S. Olympic gymnastics teams met President Obama in the Oval Office.