Indian immigrant Sunando Sen's alleged killer Erika Menendez is one big whacko and a Hindu hater.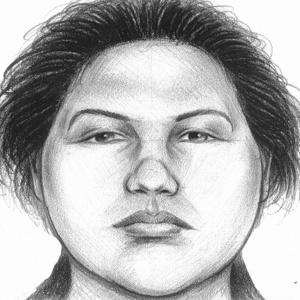 Erika Mendendez – Whacko

Erika – Total Whacko
The 31-year-old NYC Hispanic woman from Rego Park, Queens NYC, who allegedly murdered Sunando Sen Thursday evening by pushing him in front of the train at a Sunnyside Queens station, is a hopeless nut-case.
Erika Menendez admitted shoving Sunando Sen in front of the train to the police:
I pushed a Muslim off the train tracks because I hate Hindus and Muslims ever since 2001 when they put down the twin towers I've been beating them up.
OMG, what a weirdo this Erika Menendez is.
* First, Sunando Sen is a Hindu, not a Muslim. Erica seems to think Hindus and Muslims are the same. No, Hindus and Muslims are not the same. Hindus worship a million gods while Muslims worship one, Allah! Comprende?
* Second, ALL the perpetrators of the horrific 9/11 attack were Muslims, mostly from Egypt and Saudi Arabia.
* Third, Hindus had nothing, nothing to do with 9/11 or any other major terror attacks in the West. Major terror attacks in the West have been carried out by Muslims.
* Fourth, Hindus are pussies not whackos who'd bring down the twin towers or any other tower.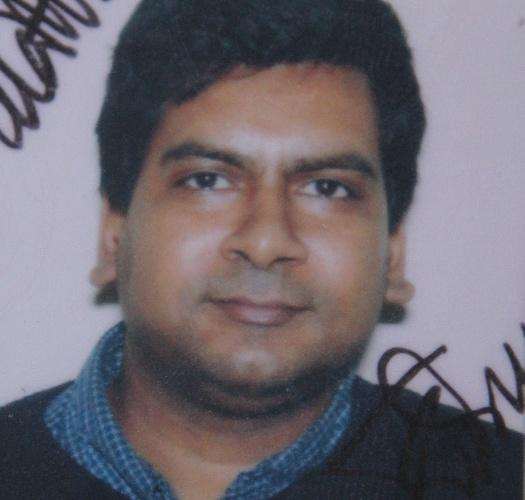 Sunando Sen – Killed by Hindu Hater
(photo courtesy: NY Daily News)
Charged with Hate Crime
Erika Menendez was arrested Saturday and charged with second-degree murder as a hate crime for allegedly pushing 46-year-old Sunando Sen to his death by shoving him into the path of a number 7 subway train as it headed into the 40th Street-Lowery Street station in Sunnyside, Queens, at 8PM on December 27, 2012.
If convicted, Erika Menendez faces a maximum of 25 years to life in prison.
Queens District Attorney Richard Brown said:
The defendant [Erica Menendez] is accused of committing what is every subway commuter's worst nightmare – being suddenly and senselessly pushed into the path of an oncoming train. The victim was allegedly shoved from behind and had no chance to defend himself. Beyond that, the hateful remarks allegedly made by the defendant and which precipitated the defendant's actions can never be tolerated by a civilized society.
Brown said in the charges that Menendez was observed talking to herself while seated on a bench at the subway station and was also observed pacing on the platform and muttering to herself.
Sunando Sen, a 46-year-old Indian immigrant, was struck by the train and died of multiple blunt force trauma on the spot. His body was stuck under the second compartment and it took several hours for MTA personnel to remove it.
Who was Sunando?
Sunando's friends described him as a gentle, hard-working soul who had recently opened a copy and printing business on Amsterdam Ave on the Upper West side of Manhattan.
Sunando did M.A. in Economics at Jawaharlal Nehru University in Delhi and came to the U.S. for higher studies in the late 1980s. He dropped out of the Ph.D program at New York University after failing to get financial assistance.
People who had come in contact with Sunando described him as a calm and helpful person with a passion for reading.
Sunando's funeral is scheduled for Monday, December 31, 2012.
Sunando Sen is the second person to be killed after being shoved in front of a NYC train in December.
Earlier this month, a Korean immigrant Ki Suk Han died after being pushed into the path of a NYC subway train by an African immigrant.
Hindu Immigrants – Watch Out
SearchIndia.com advises all Hindus in New York City and New Jersey to be on your guard.
Who knows how many other Hindu-Hating whackos lurk in the shadows of  NYC train stations.
Some two decades back, a bunch of "Dotbuster" whackos in New Jersey went around attacking Hindu women wearing the "Bindi" mark on the forehead.
Related Stories:
NYC Whacko Murders Indian by Pushing Him in Front of a Train in Queens