Tamil star Dhanush's Bollywood debut Raanjhanaa failed to get a big opening in the U.S.
Despite all the hype and nonstop blabbering by Dhanush's co-star Sonam Kapoor prior to the film's release, Raanjhanaa grossed a mere $414,211 in its opening June 21-23, 2013 weekend at the U.S. box office.
The movie released on 102 screens and managed an average gross of $4,061.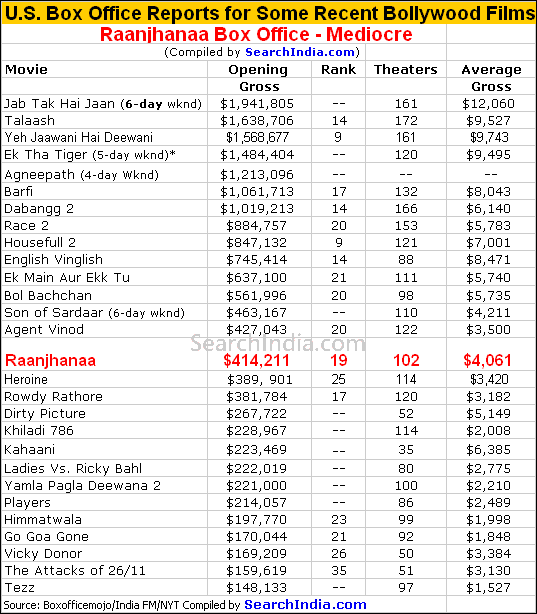 Raanjhanaa received a rotten review from U.S.' premier Indian move review site SearchIndia.com.
Raanjhanaa's two main weaknesses are the shoddy script and Sonam Kapoor's hopeless acting skills.
Here's an excerpt from SearchIndia.com's review of Raanjhanaa:
Even Dhanush's earnest attempt to carry a Bollywood movie on his lean shoulders cannot save you from dozing off or walking out…..the only respite in the second half was a power cut in the theater for about five minutes followed by another five minutes of only video and no audio.