Vidya Balan and Siddharth Roy Kapur have taken a big hit with Ghanchakkar!
Vidya Balan was the heroine of Ghanchakkar, which was produced by her husband Siddharth Roy Kapur of UTV.
Disaster
Angry Indian-American moviegoers showed their collective middle fingers to Vidya Balan's Ghanchakkar.
As for her co-star Emraan Hashmi, all I'll say is Emraan who?
Folks, Ghanchakkar has fared miserably at the U.S. box office.
For the opening June 28-30, 2013 weekend, Ghanchakkar did a measly $143,616.
The movie had a wide release in the U.S. with 89 screens.
Average gross was a horribly low $1,614.
Ghanchakkar's box office performance is one of the worst for a Bollywood film in the U.S. in recent months.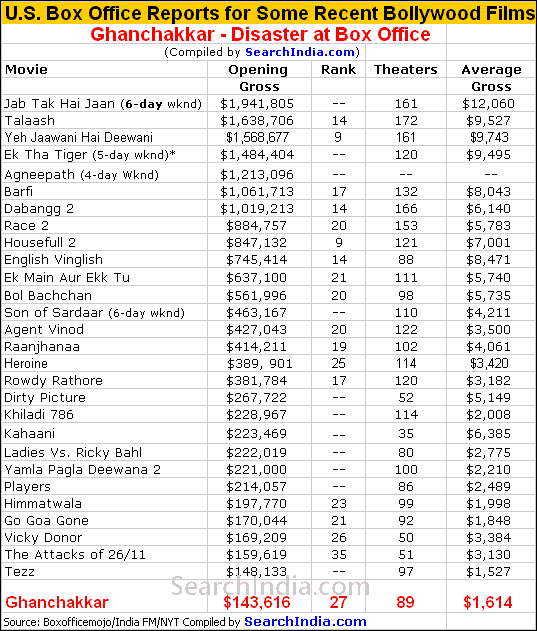 Related Stories