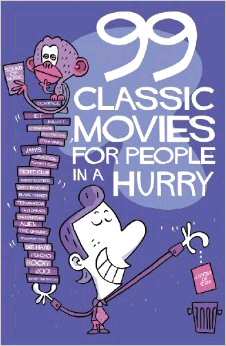 One stumbles upon the oddest books at the library.
Earlier today, I scooted over to the local bibliothèque to return the Se7en DVD when I happened upon 99 Classic Movies for People in a Hurry ($9.95).
People in a Hurry?
Ha ha ha!
Now if you show me someone not in a hurry in our present times, I'll gladly show you my crown jewels.
Since I'm loath to ever leave a library empty-handed, I picked up  99 Classic Movies for People in a Hurry.
The book presents succinct summaries of the great movies.
Each movie's description takes just four little boxes (three, if you exclude the title box).
I have no complaints with the selection of movies in the list since the legendary ones like Casablanca, Yojimbo, Citizen Kane, The Third Man, Some Like It Hot, Delicatessen, Terminator, Sunset Boulevard, Star Wars, The Shawshank Redemption,  etc are all to be found.
But I was not too happy with the quality of many of the descriptions for the movies.
Many seemed to have been written in a hurry! 😉
I will admit though that writing such short summaries of great movies is a daunting task.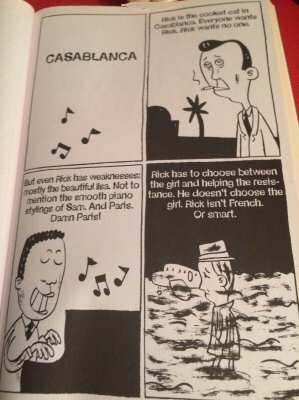 No, not a single Indian movie figures in the 99-classics list.
Now don't tell me you're surprised not to find Chennai Express or Rowdy Rathore in the company of Star Wars and Gone With the Wind!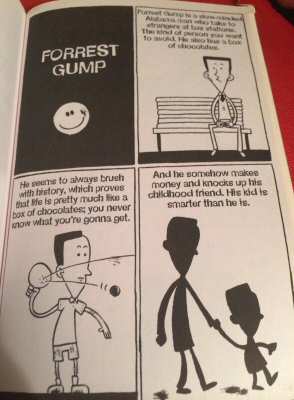 Be it Bollywood, Kollywood or Tollywood, India is the trash capital of the world where movies are concerned!
Bottom line, I'd say 99 Classic Movies for People in a Hurry is kinda interesting but kinda unsatisfying.
Not worth the $10.