[Alexander Imich] always ate sparingly, inspired by Eastern mystics who disdain food. "There are some people in India who do not eat," he said admiringly.

– Interview with World's Oldest Man Alexander Imich, 111, in New York Times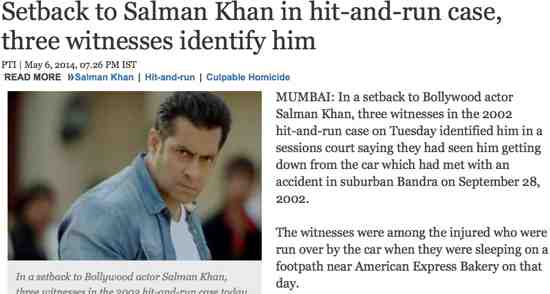 Why do some people live long?
Why do some people die young?
I'm not talking here of death from accidents, murders, wars, suicides, bomb blasts, holocausts, Indian-style encounters, CIA torture or Al Qaeda plane attacks.
Au contraire, my interest here is death from old age.
In other words, natural death.
The New York Times recently interviewed the oldest man on the planet, Alexander Imich.
Born on February 4, 1903 in Poland, Imich has led an eventful life – He survived the Nazi invasion of his country, imprisonment in a Russian Gulag, his childhood sweetheart/wife's betrayal and great financial distress in his autumn years in America.
World's Oldest Man – Alexander Imich, 111
(Picture Courtesy: NYT)
At 111, Imich, who now lives in New York City, is frail but seems to be in control of his faculties.
Well, I'm not so sure of Imich's mental faculties.
Because while speaking of "Eastern mystics," the centenarian had this to say on some Indians:
There are some people in India who do not eat.
Good Lord! What baloney!
Probably the geezer even believes in the great Indian rope trick! 😉
Secrets to a Long Life
So what then are aspects of Imich's life that could offer wannabe Methuselahs some valuable lessons.
Here's what I gleaned from the NYT piece on factors that may have helped Imich live way longer than most of his peers:
* Not having Children
* Eating Sparingly
* Abstaining from Alcohol
* Stopping Tobacco Use
* Good Genes
* Athletics (or some form of regular Exercise)
There's no mention of a happy marriage.
Imich's first wife abandoned him for another man and he then married his wife's friend Wela (she died in 1986).
So I suppose marriage and companionship are not big pluses when it comes to longevity.
My Two Cents
If I were to add a few of my own tips for longevity, they'd be:
* Absence of Stress
* Moderate Wealth
* Avoiding Meat (particularly, hormone-stuffed meat from American poultry and cattle farms)
* Avoiding Processed Food
* Consuming Less Sugar
* Eating Fresh Fruits, Green Vegetables, Salads, Goat Cheese and Olives
I agree with Imich that small portions aid longevity.
If you ask me, more people die from overeating than from starvation.
On children too, I'm with Imich. The joys that the patter of little feet bring are wildly exaggerated in my not-so-humble opinion.
Salman Khan
So what's the connection between Alexander Imich and Salman Khan?
By my reckoning, Salman Khan has lived too long a life! That's my premise, so don't probe further even if it seem illogical to your Bertie Wooster-sized brain. 😉
On a serious note, Salman Khan does share some aspects of Imich's life – No children, for one (at least, none that we're aware of).
On alcohol, my friends say they've seen Salman drink. Plus, there's the well known fact of Salman drunk-driving over sleeping pavement dwellers in Mumbai.
Given his toned body, I suppose Salman must be going to the gym fairly frequently.
As best as I know, Salman Khan is not married. Maybe, that helps. (As an obiter dictum, I do find his past obsession with Aishwarya Rai hard to fathom. Women who willingly marry lobotomized idiots in grand public ceremonies must be a lot weirder than Salman Khan at the wheels of a Toyota Land Cruiser.)
Based on my heightened perceptive skills, I'd hypothesize that Women suck the life force out of you. Ask Socrates! Ask Tolstoy! Ask the men in the court of Queen Elizabeth I or Empress Catherine of Russia. They'll agree with me in a nano-second!
If Salman continues on his present trajectory – dalliances but not marriages – Salman Khan could end up proving my hypothesis that women are like good Scotch – One peg in the evening goes a long way to longevity!
On Salman's dietary habits, I plead ignorance. Although I'm aware of his penchant for killing endangered wild bucks (Chinkaras), roasting 'em on a slow fire and eating them.
I'm not sure if assaulting girl friends and killing Mumbai's poorest by drunk driving over them contribute to longevity.
Perhaps, they do!
Like Alexander Imich, Salman Khan has lived a long and eventful life (though painful or fatal, and occasionally both painful and fatal, for Salman's victims).
So based on Salman Khan's colorful life, one could infer that a life of crime is no impediment to longevity in Incredible India.