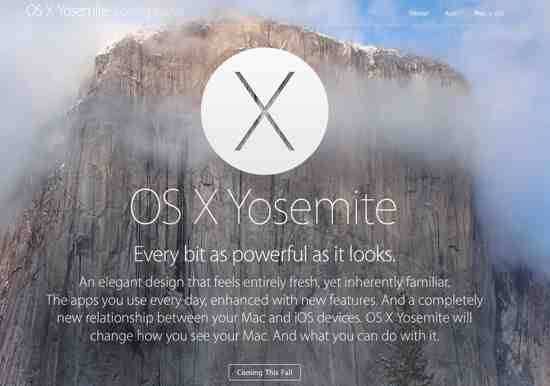 Apple kicked off its annual Worldwide Developer Conference today in San Francisco.
The conference provided Apple CEO Tim Cook the opportunity to take to the stage and present some drool-worthy facts to the audience and outline new cool stuff that's on the way: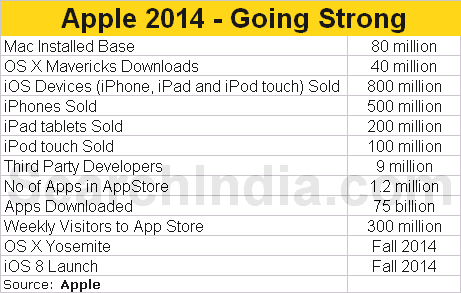 What's Coming
OS X Yosemite – Apple's successor to OS X Mavericks desktop operating system
iOS 8 – The new mobile OS (for iPhone, iPad and iPod touch)
Swift – A new programming language for Apple platforms that works alongside Objective C and C in an application
OS X Yosemite
Apple executives introduced OS X Yosemite desktop operating system and iOS 8 mobile OS to the developer community today.
Some nice features of OS X Yosemite include the ability to make and receive iPhone calls on the Mac. Useful when the iPhone is upstairs and SI is responding to a priceless comment. 😉 Another cool feature is Handoff which lets the Mac know the last thing you were doing on the iPad or iPhone and vice versa. This means you can start a job on an iPad/iPhone/iPod touch and complete it on the Mac or the other way around.
Spotlight is beefed up to search both the local device and pull material from the Internet.
I skipped OS X Mavericks out of concern that my Mac would slow down. But when OS X Yosemite releases I might be tempted to do the upgrade. Since I have 20GB of RAM, and a quad-core i5 processor, my speed concerns are perhaps unwarranted.
iOS 8
iOS 8 enhancements include adding voice to text messages, improved photo management, WiFi calling, a Healthbook app, better Spotlight search and integration with Mac to let users start a task in iPhone and continue on iPad or Mac and vice versa.
iOS 8 should work with iPhone 4S and above, iPad 2 and above on the tablet side and iPod touch (5th generation).
Both OS X Yosemite and iOS 8 are available for developers today.
The public will be able to get them in the fall.
Did I tell you the Yosemite and iOS 8 upgrades are free? 🙂
Apple also talked up Swift, a new coding language to build apps for its iOS and OS X platforms and it's supposedly 220 times faster than Python.
Other announcements included an iCloud Drive that lets users easily store and access files kept in Apple's iCloud from all devices including Windows PCs.