Great news, folks. 🙂
Indian crook Mathew Martoma was sentenced to nine years in prison today and ordered to forfeit $9.3 million in ill-gotten gains (the bonus he earned through illegal insider trading).
Besides losing his freedom and the company of his pretty wife and three children for nine years, Mathew Martoma also lost his interests in his gorgeous Florida home and several bank accounts.
A former portfolio manager at SAC hedge fund, Mathew Martoma was convicted by a New York jury on February 6, 2014 on two counts of securities fraud and one count of conspiracy.
Prosecutors say Martoma participated in a large insider trading scheme involving about $275 million in illegal profits and avoided losses.
Mathew's prison term starts in November 2014.
Judge Paul Gardephe said today at Martoma's sentencing:
There was nothing accidental about Martoma's conduct or about the gain….The conduct was well-planned and Mr. Martoma knew the amount of avoided losses or profits were likely to be staggering.
Judge Gardephe also imposed a term of three years of supervised release on Martoma following completion of his sentence.
Media reports say Mathew Martoma plans to appeal the stiff sentence.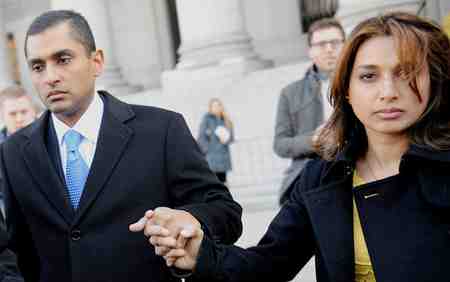 Mathew Martoma with Ailing Wife Rosemary Martoma
Crook Deserves It
Mathew Martoma, a Malayalee of Indian origin, richly deserves his punishment.
Some people are greedy beyond description and think laws apply only to lesser people.
Martoma was prosecuted by publicity hound Preet Bharara, U.S. Attorney for the Southern District of New York.
Here's what Bharara had to say on Martoma's prison term:
SAC Capital portfolio manager Mathew Martoma received a bonus of more than $9 million for the $275 million he made for his hedge fund through the most profitable insider trading scheme ever charged. Today, Martoma was sentenced to nine years in prison, and financial penalties that strip him of the ill-gotten millions in proceeds of his crime. Today's sentence of a lengthy prison term is well-suited to the audacity of the illegal trading in this case. The long and short of Mathew Martoma's trading is that he traded his liberty, his name and his time with his family for what in the end is nothing.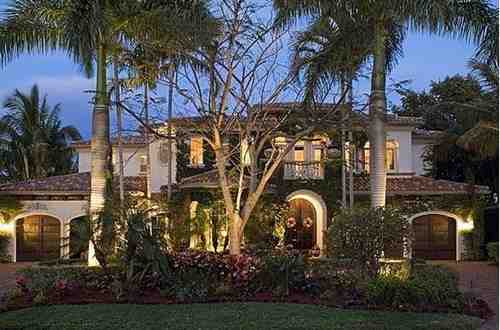 Mathew Martoma's Florida Mansion with Fake Grass & Elevator
(Photo courtesy: Zillow)
Prior Bad Behavior
Mathew Martoma's participation in an illegal insider trading scheme is not the only stain on his reputation.
The Indian crook was kicked out of Harvard Law School for faking/inflating his grades while applying for a clerkship with judges.
After being expelled from Harvard, Martoma changed his birth name Ajai Mathew Mariamdani Thomas to Mathew Martoma.
Martoma is the son of Lizzie Thomas, a doctor, and Bobby Martoma, immigrants from India
Wife Begged for Short Sentence
Before his sentencing today, Mathew's pediatrician wife Rosemary Martoma wrote a lengthy, nauseous letter to the judge shamelessly begging for a lenient sentence for her husband.
In writing this letter, I am sharing with you my innermost pains and vulnerabilities in the hope that you will better understand our family's dependence on Mathew and render a sentence that minimizes the separation of our fragile family.
Thank God, Judge Paul Gardephe ignored the stupid woman's begging and gave Mathew Martoma what he deserved – A solid 9-Years in Prison. 🙂