Brahmins are one of nature's most fascinating, most bizarre, most diabolical creatures.
Obsessed with weird rituals, an abiding fondness for in-breeding, an unquenchable thirst for Cow-ca-Cola, a sneering contempt for eating meat and a diet limited to plant products, the scheming Brahmins are a tiny group geographically restricted to the barbarous land mass designated in atlases as India, the mountain nation of Nepal and parts of the New World a.k.a. United States (rumors of Brahmin sightings in New Zealand are increasing lately).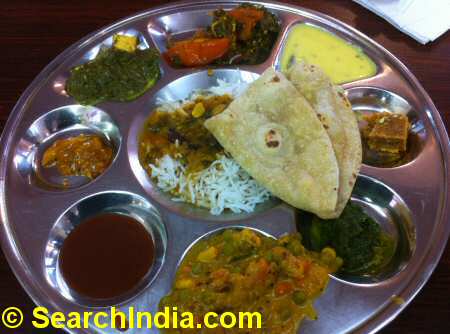 A Brahmin Diet – All Vegetables and No Meat
In lexicographic terms, a Shudra may be considered the antonym of Brahmin.
A numerically large group confined mostly to India, Shudras find it impossible to resist eating anything that moves, swims, crawls or flies.
All is grist to a Shudra stomach, badly starved as it often is of nutrients.
The endearing quality of Shudras is their enormous delight in life's little blessings and how they live for the day.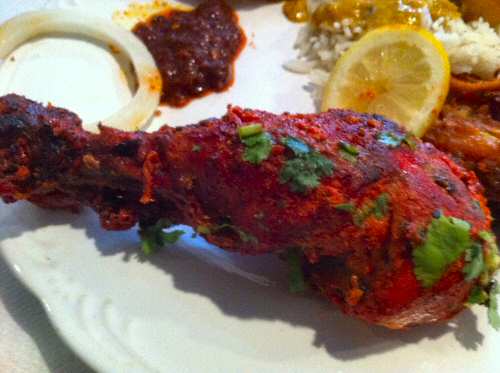 Shudra Diet – Meat & More Meat
It would be no exaggeration to say that a sight of any non-human creature induces a Pavlovian fit of drooling in a Shudra.
The Kshatriya diet is similar to the Shudra meal except that the better-off Kshatriyas prefer meat not crawling with maggots. Alas, the economically distressed Shudra has not the luxury of choice!
For those not familiar with India, Kshatriyas are the equivalent of Bollywood's Chulbul Pandey.
While the devilish Brahmins tend to think with their Chanakyan (vulpine) minds and the starving Shudras with their bellowing stomachs, the Kshatriya is mindful only of his iron hands and elephant-trunk sized legs. In the Kshatriya weltanschauung, all creatures, be they human, animal, amphibious or avian, exist only as prey for the exercise of his meat-fed six-pack muscles.
Now that you have an idea of India's various communities and their dietary practices, let's get to the meat of our subject.
Oh, wait! There's one more group in India known as Vaishyas, a community where males are so obsessed with counting coins and notes they have no time for eating, drinking, screwing and sleeping, leaving their women folk prey to the repeated depredations of Brahmins, Kshatriyas and Shudras.
Longevity – Brahmin vs Shudra
Given my advanced perception skills, it has not escaped my attention that the fiendish Brahmins tend to live longer than Shudras and Kshatriyas.
I always suspected the key reason behind longevity of Brahmins vis-a-vis other Indian communities a.k.a. castes was their abhorrence of meat.
Now a new American study has confirmed my suspicion of why Brahmins outlive their Shudra, Kshatriya and Vaishya peers.
A study by Valter Longo and his associates finds that animal-derived proteins are associated with higher mortality rates.
People in the age group 50-65 consuming a high animal source protein diet were 74% likely to die sooner and at  four-times higher risk of dying from cancer than those who abstain from such a diet.
Longo is Director of the Longevity Institute, a Professor of Gerontology and Biological Sciences and the Edna Jones Chair of Biogerontology at the University of Southern California and so his findings cannot be easily dismissed.
The findings of Longo and his team were based on a study of 6,381 U.S. men and women aged 50 and above.
Here's an extract from their study:
Notably, our results showed that the amount of proteins derived from animal sources accounted for a significant proportion of the association between overall protein intake and all-cause and cancer mortality. These results are in agreement with recent findings on the association between red meat consumption and death from all-cause and cancer (Fung et al., 2010,Pan et al., 2012). Previous studies in the U.S. have found that a low carbohydrate diet is associated with an increase in overall mortality and showed that when such a diet is from animal-based products, the risk of overall as well as cancer mortality is increased even further (Fung et al., 2010,Lagiou et al., 2007). Our study indicates that high levels of animal proteins, promoting increases in IGF-1 and possibly insulin, is one of the major promoters of mortality for people age 50–65 in the 18 years following the survey assessing protein intake.
Cow – Pray or Chop?
Now I understand why Brahmins fall before the cow, pray to it and gulp down Cow-ca-Cola unlike the Shudras who fall upon the cow, chop it to pieces and feast on its meat. Continue reading »