What's not to like about State of Play.
All ye naysaying cretins, speak out now or forever hold your tongue.
A fine thriller set at the intersection of Washington politics, investigative journalism, murder, extra-marital romance and an evil defense contractor, State of Play is the must watch movie of this season.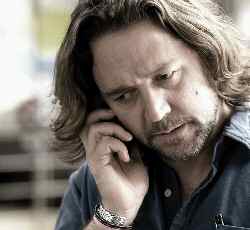 Featuring a solid screenplay and an impressive cast (foremost among them, Russell Crowe), State of Play in desi lingo would be hailed as a total paisa vasool movie.
Based on the six-year-old BBC TV series of the same name, State of Play is a richly rewarding experience for fans of the thriller genre.
A gripping thriller is a concept alien to Indian movie makers (actually, truth be said making movies is itself a foreign notion to our Bollywood and Kollywood film-makers).
Mysterious Death
Minutes into State of Play, Congressman Stephen Collins' (Ben Affleck) lead researcher Sonia Baker who's helping Collins dig into the shady affairs of a shadowy military contractor PointCorp is killed under mysterious circumstances.
Della Frye (Rachel McAdams), a blogger at the Washington Globe newspaper, is working the story on Sonia's death and her relationship with Congressman Collins.
Also working for the same paper is her senior 'print' colleague Cal McCaffrey (Russell Crowe) who's looking into the story of two murders (a pizza deliveryman and an young black purse snatcher) the same night.
Oh, by the way Cal is also an old college friend of Congressman Collins and his wife Anne (Robin Wright Penn).
Who's Behind the Killings?
All eyes are on PointCorp, the big bad defense contractor, a corporation with its fingers in all pies since the War on Terror and the privatization of the Department of Homeland Security. Public Congressional hearings led by Collins are held to look into its affairs.
But things are never what they seem on the surface in this vortex of politics, crime, illicit romance, big corporation and investigative journalism.
Nice Twists
What lifts State of Play above the usual conspiracy story of a bad corporation with a political angle are the various twists – small and big – that sneak up on you.
Director Kevin Macdonald (of Last King of Scotland fame) delivers a taut thriller that never lets up in the two hours and seven minutes as the movie flits from the two journalists to the Congressman to the hard editor Cameron Lynne (played by the Academy Award winner Helen Mirren).
Ably supported by Ben Affleck and Rachel McAdams, Russell Crowe throws in a convincing  performance of an investigative journalist with more than a bystander newsman's interest in the unfolding developments of the story/crime.
SearchIndia.com recommends State of Play. The movie is playing in theaters all across America.