Folks, here's some good news.
Salman 'criminal' Khan's latest crappy film Dabangg has crashed at the U.S. box office.
Hell, the movie couldn't even hit the $300,000 mark in the second weekend here.
And to think that the clowns in India are making such a big ado about this nonsense.
Here's how Dabangg fared at the U.S. box office in the second weekend compared to a few prominent Bollywood films: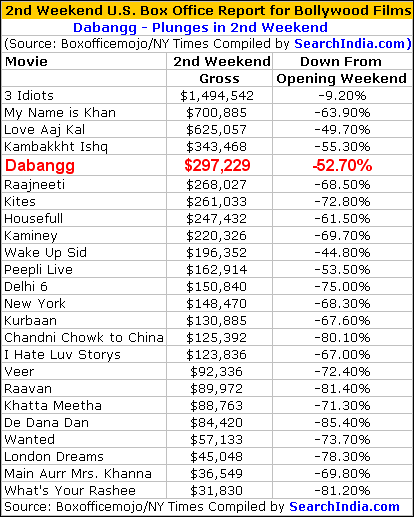 Related Stories:
Dabangg Review – Garbage, Plain & Simple
Dabangg Box Office – Fails to Sizzle at U.S. BO
Salman 'Flop' Khan vs Rest of Bollywood – Dead on Arrival