Buddah Bachchan aka Big B aka Amitabh Bachchan just doesn't draw the crowds anymore.
Buddah is kinda like a Jonah for movies lately. The kiss of death.
Like son, like father, eh? 😉
Buddah's name on the marquee virtually guarantees the Bollywood movie will fare badly at the U.S. box office.
Whether it's Paa, Bbuddah Hoga Tera Baap or Rann, Amitabh Bachchan's name guarantees F A I L U R E at the box office.
No surprise then that Buddah's latest movie Aarakshan has not fared well at the U.S. box office.
See how badly Aarakshan did at the U.S. box office compared to a few prominent Bollywood films: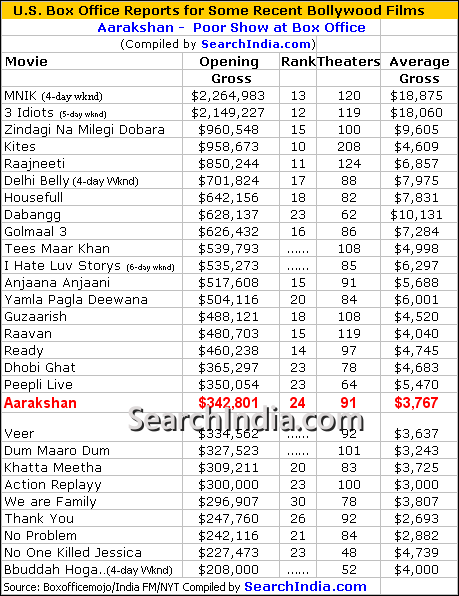 Related Stories:
Aaarakshan Review
Box Office Gods Pee on Paa – A Monumental Disaster