Except for his loud mouth, Ram Gopal Varma has nothing going for him.
The object of withering scorn from critics, RGV's new movie Department has received a cold shoulder from the audience too and turned out to be a disaster of epic proportions at the box office.
The U.S. box office, that is.
Here's how badly RGV's Department fared in the U.S. compared to some prominent Bollywood films: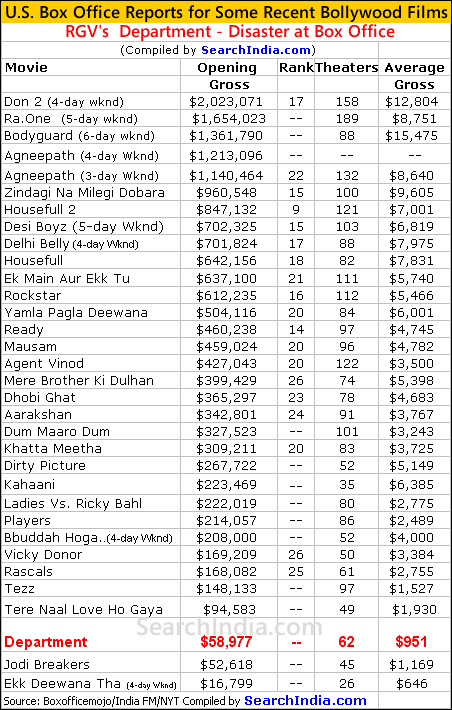 Related Stories:
Movie Critcs Pan RGV's Department