Pankaj Kapur's directorial debut film Mausam has fared fairly OK at the U.S. box office.
That's rather unfortunate because Mausam (Shahid Kapoor, Sonam Kapoor) is a mediocre piece of shit.
But as if we've often bemoaned, you can take the Chutias out of India but you can't take the Chutianesss out of Indians.
Whether in India or Amreeka, you can be sure that Chutias will be Chutias – In other words, these mongrels will embrace crap in whichever country they lift their hind leg at the sight of a pole.
For the opening September 23-25, 2011 weekend, Mausam grossed $459,024 in a rather remarkable tacit admission that these desi mutts have neither taste nor class.
The piece of junk aka Mausam released on 96 screens with an average gross of $4,782.
Here's how Mausam fared at the U.S. box office compared to a few prominent Bollywood films: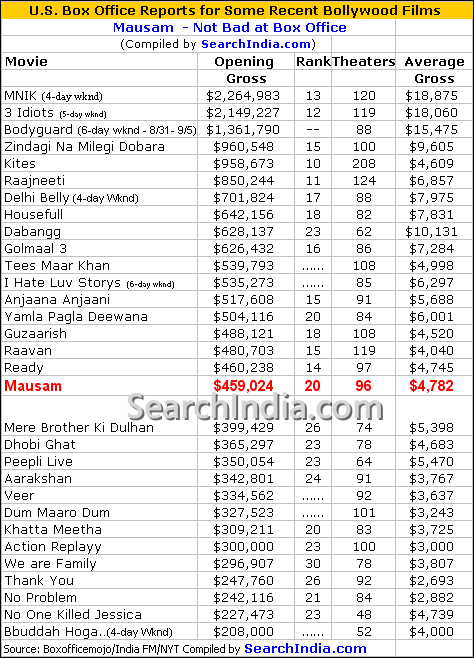 Related Stories:
Mausam Review – Pankaj Kapur Hates Shahid Kapur
Pankaj Kapur's Mausam Opens to Poor Reviews