Steve Jobs, Apple co-founder and the creative force behind several of the company's most successful products like the iMac, iPod, iPhone and iPad, passed away today.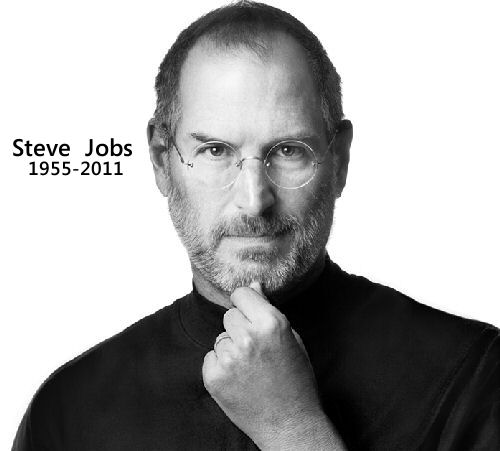 He was 56.
The cause of death was not disclosed.
Jobs had been ailing and recently passed the baton to Tim Cook.
Announcing Jobs' death, Apple said on its web site:
Apple has lost a visionary and creative genius, and the world has lost an amazing human being. Those of us who have been fortunate enough to know and work with Steve have lost a dear friend and an inspiring mentor. Steve leaves behind a company that only he could have built, and his spirit will forever be the foundation of Apple.
Steve Jobs' great talent was to offer products that were exceptionally well-designed and a joy to use.
As users of the iPhone, iPod and iPad, we owe a debt and a big 'Thank You' to Steve Jobs.
Besides Apple, Steve also co-founded and Pixar Animation Studios, which created some of the finest animated films including Toy Story, A Bug's Life, Monsters, Inc., Finding Nemo, The Incredibles, Cars and Ratatouille. Pixar merged with The Walt Disney Company in 2006.
Steve, we doubt there'll be another digital media visionary like you!
Steve's India Connection
Several decades ago, Steve visited India in search of spiritual enlightenment and had his head shaved there. 😉
He was just 19-years-old then.
Here's an excerpt from Steve's 1985 interview with Playboy:
I was walking around in the Himalayas and I stumbled onto this thing that turned out to be a religious festival. There was a baba, a holy man, who was the holy man of this particular festival, with his large group of followers. I could smell good food. I hadn't been fortunate enough to smell good food for a long time, so I wandered up to pay my respects and eat some lunch.

For some reason, this baba, upon seeing me sitting there eating, immediately walked over to me and sat down and burst out laughing. He didn't speak much English and I spoke a little Hindi, but he tried to carry on a conversation and he was just rolling on the ground with laughter. Then he grabbed my arm and took me up this mountain trail. It was a little funny, because here were hundreds of Indians who had traveled for thousands of miles to hang out with this guy for ten seconds and I stumble in for something to eat and he's dragging me up this mountain path.

We get to the top of this mountain half an hour later and there's this little well and pond at the top of this mountain, and he dunks my head in the water and pulls out a razor from his pocket and starts to shave my head. I'm completely stunned. I'm 19 years old, in a foreign country, up in the Himalayas, and here is this bizarre Indian baba who has just dragged me away from the rest of the crowd, shaving my head atop this mountain peak. I'm still not sure why he did it.
Steve also mentioned in a Stanford University commencement speech in 2005 that times were hard during his student days and how he walked 7-miles to the Hare Krishna temple every Sunday night for 'one good meal a week.'
Steve Jobs' Famous 2005 Stanford University Address:
Can Apple Thrive After Steve Jobs?
Steve Jobs had such a powerful influence on Apple that one can legitimately ask the question whether the company can thrive after his death.
With his extraordinary passion for delivering first class digital entertainment products that were unmatched in their quality, Steve was nonpareil.
Apple's current portfolio is so strong that it's unlikely the company will pass through any hiccups for at least the next couple of years.
The big question is what happens when the allure and glitter of Apple's current hot products like the iPhone and iPad start to fade?
Will Apple be able to come out with other products that can capture the imagination of tens of millions of consumers the way the iPod, iPhone and iPad have done?
Well, the jury is out on that big question.
Related Posts:
World's Greatest Epitaph – On Steve Jobs' Tombstone