If we've said it once, we've said it a million times.
When it comes to smartphones, Apple's iPhone is King of the Heap.
All the other vendors (HTC, Samsung, Blackberry/RIM etc) are merely playing catch up.
Market researcher Nielsen put out a report today and the numbers show Apple iOS ahead of its nearest platform competitor (RIM/Blackberry) by a wide margin.
Only when all Android smartphone vendors are combined does the Android platform manage to push the Apple iOS platform to second place.
Here's the Nielsen survey graphic on smartphone marketshare: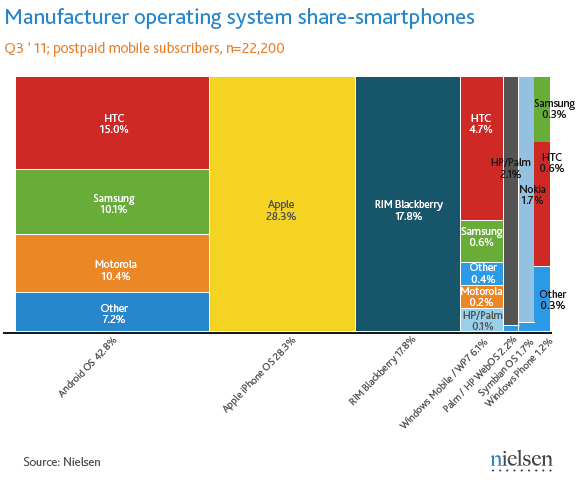 The number crunchers at Nielsen found that 44% of all U.S. mobile subscribers now have smartphones.
It seems 56% of mobile phone purchases in the last three month were of smartphones.