The market for PCs and laptops may be weak but tablet shipments continue to rise.
Based on robust demand in the fourth quarter, market researcher IDC raised its worldwide tablet shipments forecast in 2011 to 63.3 million units, up from its previous projection of 62.5 million units.
Tablet shipments into sales channels in the third quarter rose 23.9% on a sequential to 18.1 million units.
This represents an increase of 264.5% from the same quarter last year, but 5.8% below the original forecast of 19.2 million units.
Apple iPad Dominates
IDC expects Apple to have its best-ever quarter in 4Q11, and sees the iPad gaining more traction outside of the consumer market in 2012, specifically with enterprise and education markets.
Apple dominated worldwide tablet shipments in 3Q11 with 11.1 million units, up from 9.3 million units in 2Q11. That represents a 61.5% worldwide market share (down from 63.3% in 2Q11).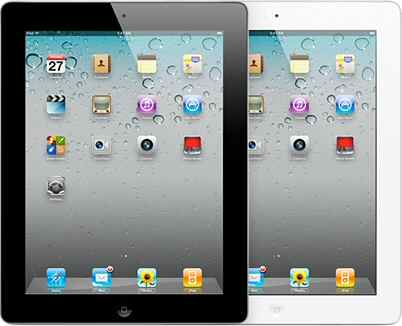 Apple iPad – Rules the Roost
Samsung was No-2 with 5.6% market share followed by HP with 5%, Barnes & Noble's Nook Color (4.5%) and Asus (4% ).
Following a poor reception to its TouchPad tablets, HP has exited the tablet business.
Android vs iOS
IDC predicts the recent launch of Amazon's Kindle Fire and to a lesser extent the Barnes & Noble Nook Tablet will raise the Android platform's share of the tablet market to 40.3% in the fourth quarter from 32.4% in Q3.
Apple's iOS tablet platform is expected to see a slight erosion from 61.5% to 59.0%.
Multiple vendors including Samsung, Amazon, Asus, Acer and Barnes & Noble sell tablets based on the Android software from Google.
Your favorite blog SearchIndia.com considers the Apple iPad the only tablet worth owning.
Sony Debuts
Meanwhile, Sony has launched its tablets in India.
Sony is offering two Android-powered tablets, the Tablet S and the Tablet P.
The WiFi version is available now while the WiFi plus 3G version will debut next month.
Pricing for the Sony tablets range from Rs 29,990 for the Tablet S (16GB, WiFi) to Rs 36,990 for the dual screen Tablet P.