Oh boy, these cheapo desis in Amreeka never had it so good when it comes to streaming movies to their TVs, PCs, tablets and mobile phones.
For a reasonable monthly/annual fee, desis and other Americans now have a cornucopia of movies and TV channels/shows that they can stream with a flick of their remote.
For sure, much of the content is not new, and a lot of it very old, but the availability of tons of eclectic movies and TV shows overrides the freshness shortcoming.
Here's a brief look at some of the legal streaming options available to Americans, including some targeted exclusively at desis:
* Just this morning Amazon announced a deal with Viacom for TV shows taking the total number of Prime Instant Videos service (both movies and TV shows) to 15,000. The Viacom deal lets Amazon Prime members ($79 a year) stream TV shows from MTV, Comedy Central, Nickelodeon, TV Land, Spike, VH1, BET, CMT and Logo. Titles include kids' favorites, stand-up comedy, and reality TV. Amazon intends to offer MTV shows including The Hills, Jersey Shore, The Hard Times of RJ Berger, several seasons of The Real World, and Comedy Central shows such as Chappelle's Show and The Sarah Silverman Program. For kids, Amazon will bring Nickelodeon episodes of iCarly, Dora the Explorer, SpongeBob SquarePants, Yo Gabba Gabba, along with TV Land favorite, Hot in Cleveland.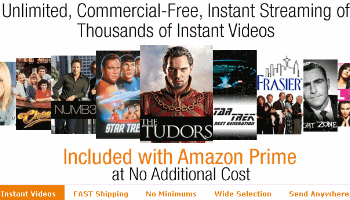 * Three days back, DVD kiosk RedBox and ISP Verizon announced a joint venture that will let customers stream movies for a monthly subscription fee.
Details are sparse on the Redbox-Verizon streaming venture and whether the subscription will include DVDs from the kiosk remains to be seen.
Expect the RedBox-Verizon streaming service to launch in the second half of 2012. But we doubt the upcoming service can match Netflix in depth and breadth of content.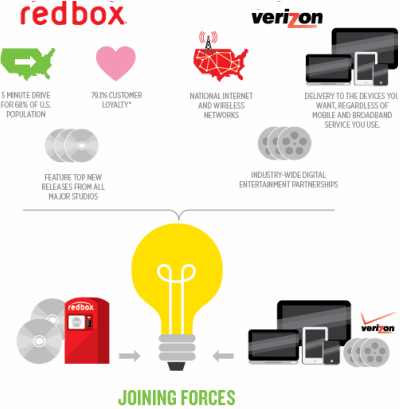 * Last week, Indian firm Mela launched its $4.99-a-month streaming service via the Roku box offering Hindi, Tamil, Telugu, Punjabi, Marathi, Bengali and Gujarati movies. While a lot of the Hindi and Tamil content is B- and C-grade stuff, Mela also put out two new films – Good Night Good Morning (English) and Dirty Picture (Hindi).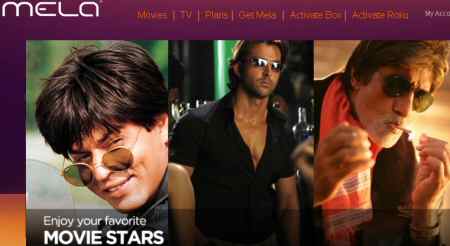 Other Indian streaming options for desis in the U.S. include YuppTV, Bollywood, LiveChannel, BollyVerse, BoMTV, TeluguOne, Zinemaya etc.
* Then, there's Crackle, Hulu and the Goliath of 'em all Netflix with gazillions of Hollywood, foreign and Indian movies plus American and British TV shows.
* Apple also has lots of Hollywood content that it offers via the Apple TV set-top device but the service is more expensive compared to Netflix or Amazon. The key difference is that Apple does not offer a subscription model unlike the others. Instead, Apple operates on a pricier a la carte rental model that has yet to make headway with consumers.
The wise souls at SI suspect that when Apple launches its Television sets sometime later this year it'll integrate Apple TV into the device and roll out a subscription-based streaming service. Watch this space, folks.
Streaming Impact
There's no doubt that a lot of desis here are cheap bastards whose principal aim is to get their entertainment for the cheapest possible price, which in Indian lingo means stealing.
Still, given the low subscription prices we expect a lot of Americans including some Indians to sign up for these services.
Netflix, which already has several million subscribers, has been boosting its streaming content at a frenetic pace over the last few months as the company starts to move toward a day when getting DVDs in the mail will become as passe as renting DVDs at a retail store like Blockbuster (in a death spiral) is today.
We anticipate growth of these streaming services will cut into the number of NRIs signing up for Indian TV channels like Sun, Star, Zee, NDTV etc via Dish or DirecTV. In any case, a lot of live Indian TV channels are already available for free on tablets like iPad via apps like NDTV, India Tunes etc.
Now, if only the quality of Indian entertainment content would keep pace with the growth in quantity.
Or is that a pipe-dream?